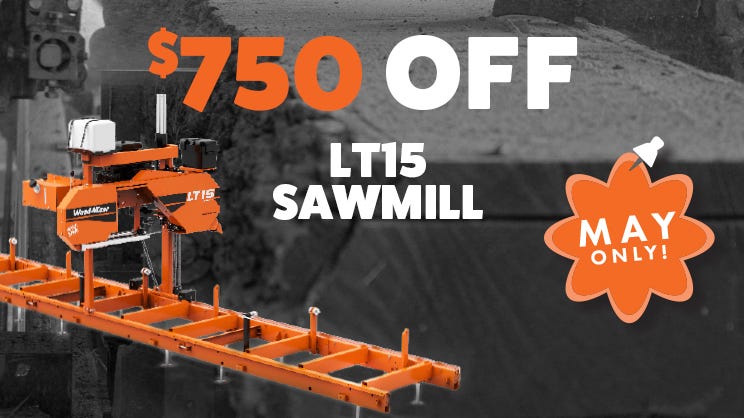 LT15 Portable Sawmill
Saw in style with the world's most popular sawmill design with $750 OFF the LT15 portable sawmill through May 31st!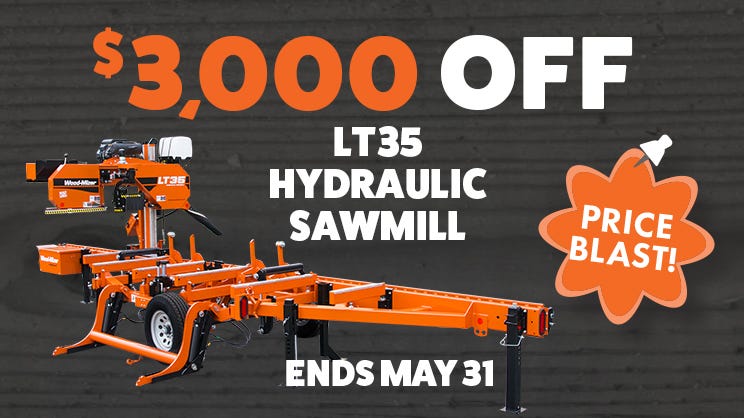 LT35 Hydraulic Sawmill
Upgrade to complete hydraulic sawmilling with $3,000 OFF the popular LT35 Hydraulic portable sawmill through May 31st!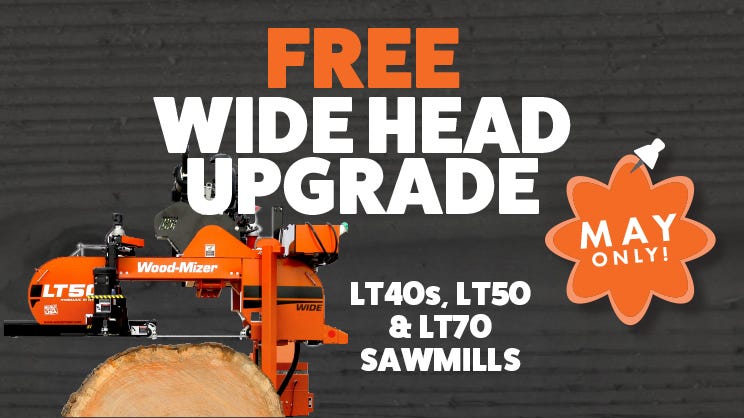 Free Wide Head Upgrade
Go wide with FREE WIDE HEAD UPGRADES on the LT40, LT50, and LT70 Hydraulic portable sawmills through May 31st!
4 ways to see a Wood-Mizer in action
I'd never even consider buying anything other than a Wood-Mizer.
Jimmy Pleym, Alpine Wood Products
British Columbia, Canada
Read the Story

Free Product Brochure and Magazines
Download our product brochure or read stories from Wood-Mizer owners in one of our latest magazines!
Product Brochure
Magazines
100,000+ sawmill owners in 120 countries
100+ authorized dealers worldwide
40+ years industry experience
15+ portable & industrial sawmills