Building a Rustic Log Cabin in Ontario
By Amanda Buttram, Wood-Mizer Contributing Author

Most people would say that vacationing in a sunny location is a dream – but for Jerry Ball, this couldn't be farther from the truth. "After going to a sunny resort destination and realizing it wasn't for me, I decided to come home and build my own vacation spot," said Jerry. While being most comfortable in the forest, Jerry set out to build a log cabin on his 50-acre property in Flesherton, Ontario.
"Ever since I was a young man, I dreamt of building my own cabin," said Jerry. Years ago, his employer was completing a recreational log cabin on their land, and Jerry had a front-row seat to watch the entire process. An 82-year-old gentleman by the name of Ian Campbell had been hired to mill the trees for the cabin, using his own Wood-Mizer LT40 portable sawmill. "He taught me how to run it and I was instantly hooked. I had to have one," recalled Jerry. After his first experience operating the sawmill, Jerry followed Ian's every step to learn as much as he could. "Owning my own sawmill was a lifelong dream," shared Jerry. "With Ian's help, we found a used Wood-Mizer LT40 sawmill and I bought it!"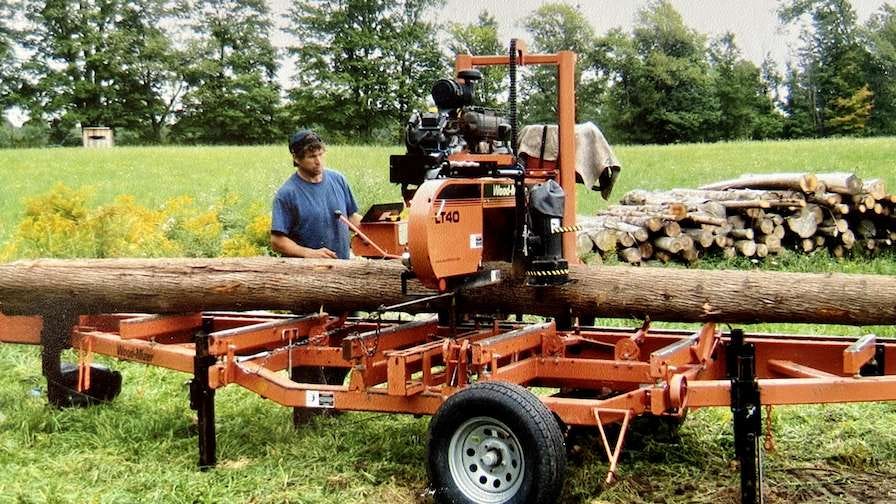 Realizing that he could create his own vacation destination, Jerry decided to get started on his cabin. Removing logs from the forest was the first step, which Jerry completed with the help of his father and his team of logging horses, Barney and Rose. Not only did this process get Jerry one step closer to the cabin he envisioned, but it provided an opportunity to reminisce with his dad. "My dad also shares my passion for horses, we have so many fond memories of working with our horses on our own farm," shared Jerry.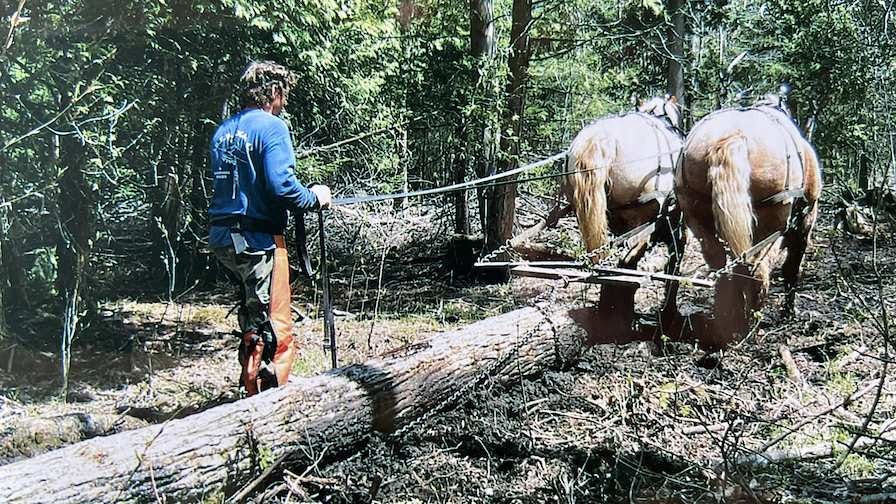 Once the logs were out of the forest, Jerry began milling timber using his Wood-Mizer LT40 portable sawmill – an activity he's always been fond of. The cedar and cherry wood harvested from his land would be enough material to build the entire cabin, including the window trim. When it comes to his LT40 portable sawmill, Jerry said, "It is always enjoyable to run, convenient, and saves me money!"
The following year, Jerry cleared the building site on his property. He quickly placed the footings and got to work constructing his cabin. Once fall arrived, the entire structure was complete except for the floor, which would be installed the next year.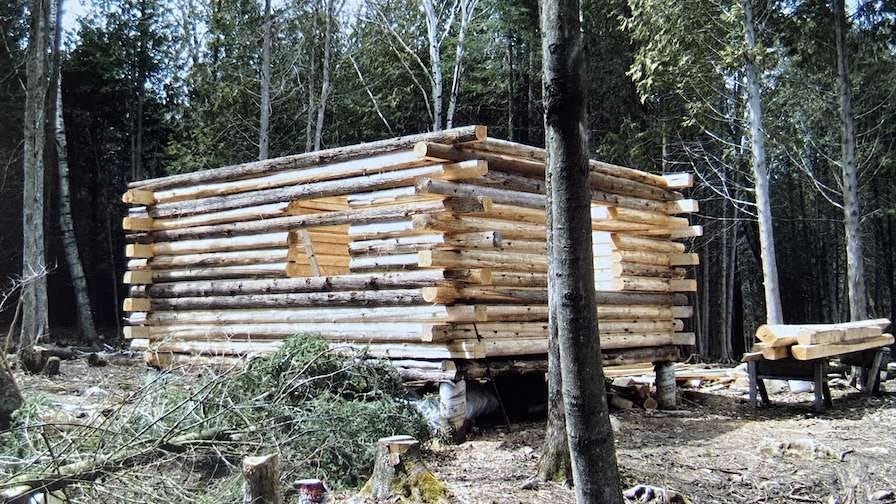 Jerry spent any chance he could working on the project outside of his full-time job and he was fortunate to have help along the way. A few nephews, his brothers and friends helped whenever extra hands were needed. Through it all, Jerry's wife, Kim, was always by his side pitching in wherever she could and making sure workers were well-fed. Jerry's cabin was completed after three years of work. Before the tools were put away, the cabin was inscribed with "Built with Love, Made to Last."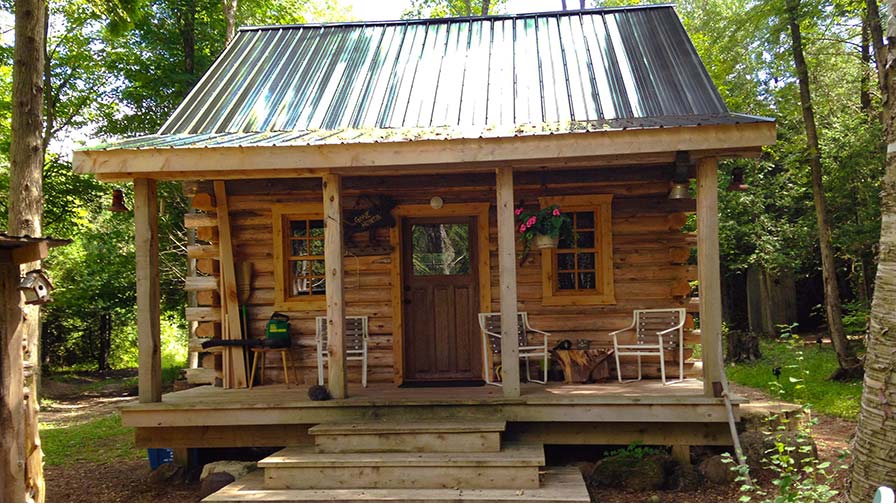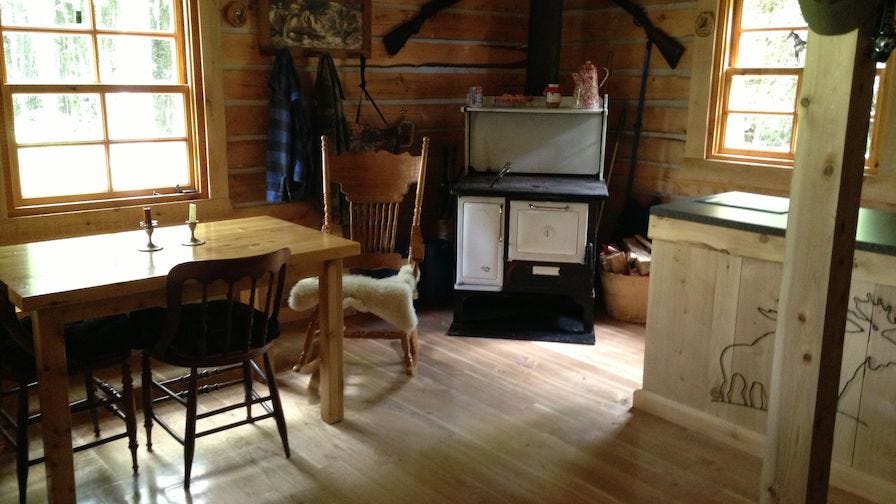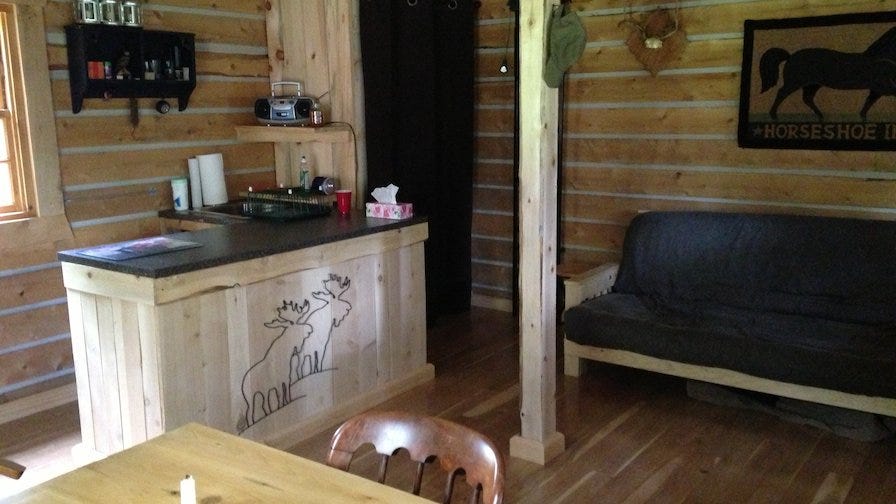 Owning his own portable sawmill ultimately made it possible for Jerry to build his own cabin. Unfortunately, Jerry's mentor and dear friend Ian passed away after the cabin was built. "I was fortunate to learn from a true master and am grateful for everything he taught me," said Jerry. "He was a great sawyer and a true inspiration."
Throughout the years since the cabin was finished, Jerry and Kim have enjoyed spending time in their special getaway home. When facing these seasons of life, the couple often seeks a quiet weekend away at the property. "Nothing pleases me more than spending time at our cabin," shared Jerry. "It is our year-round vacation spot."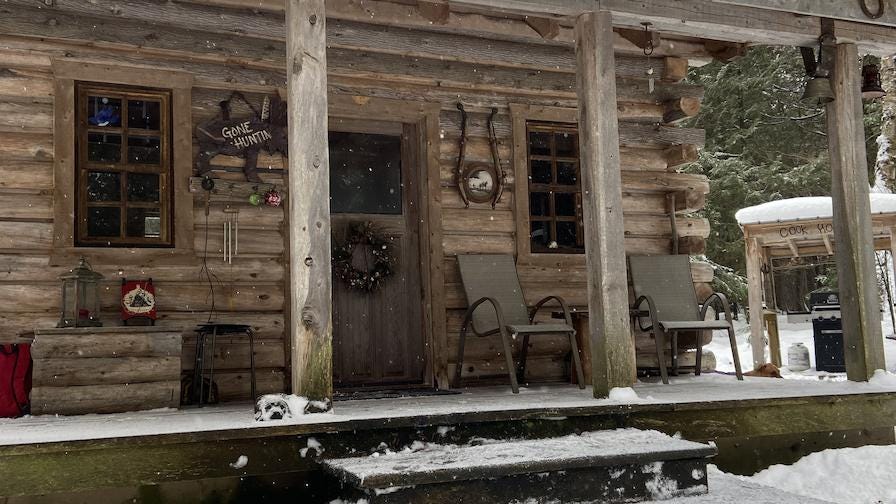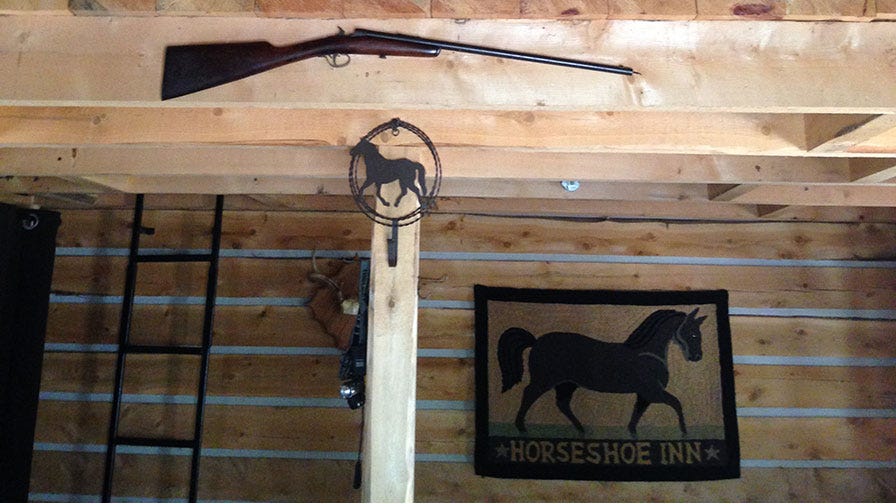 Jerry and his wife share a deep respect for their private cabin getaway. "It shocks me at times when I kick back and take it all in that I really built it," said Jerry. Despite not having running water or electricity, Jerry and Kim always feel revived whenever they arrive home after spending a weekend in the woods – even though it is just a short 10-minute walk from the cabin to the house. "It has good energy and is enjoyed by family, friends and our dogs," said Jerry.