Building an Island Dream Home off the British Columbia Coast
By Ryan Moore, Wood-Mizer
"When I retired, I needed a project to satisfy my creative spirit and to keep me physically active. All my life I wanted to build my own home, and as I always loved construction, and woodwork in particular, this was the perfect dream project."
More than three years ago Mike Collier began building his 2,800-square-foot house.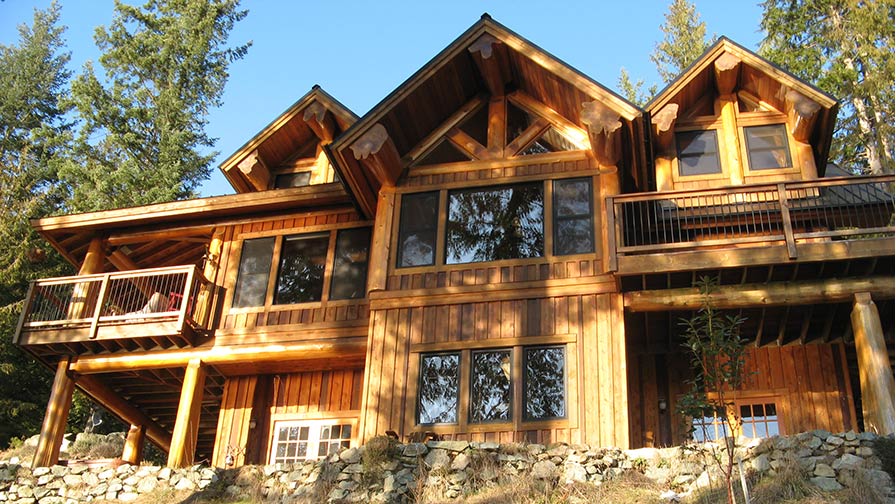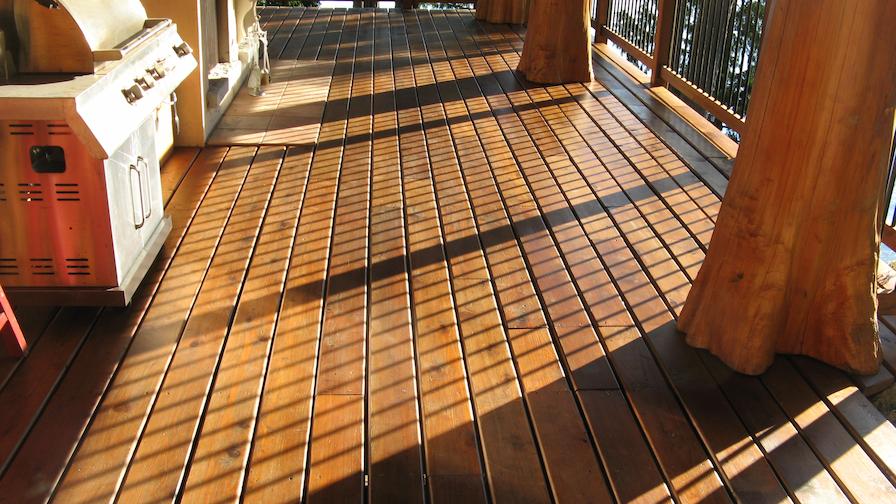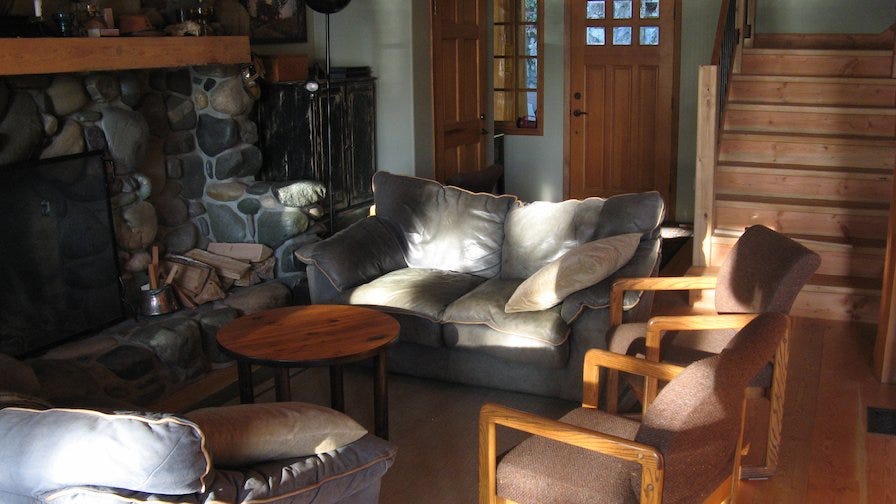 "I cut 80% of the wood which equated to over 25,000 board feet for this project," Mike said. Using his Wood-Mizer LT15 portable sawmill, Mike saved around $40,000 on lumber while using mostly local wood to build his waterfront lodge-style home on Gambier Island near Vancouver.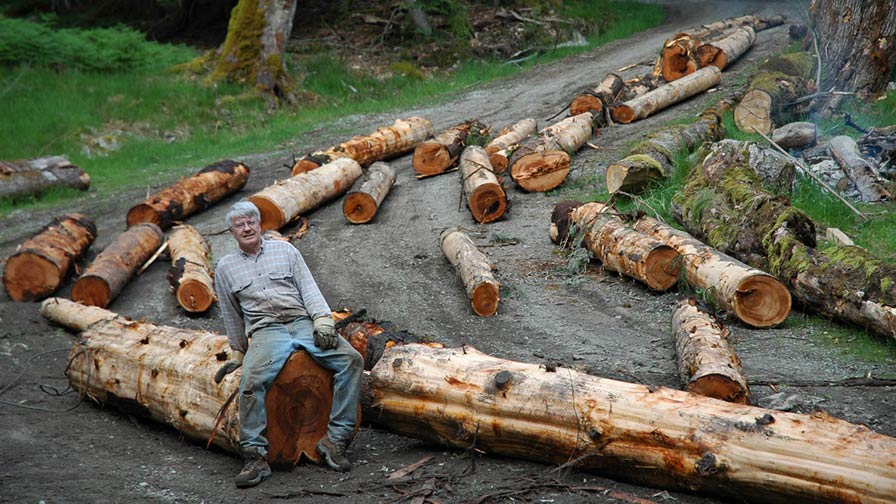 Gambier Island is 17,000 acres of pure isolation. The island is only accessible by boat and, with just 200 long term residents, it is the perfect place to get away from it all. The first obstacle that Mike had to overcome was deciding how to transport materials. Due to the remoteness of Gambier Island, the cost of bringing in materials is very high. Mike had the idea to utilize local trees, many of them on his own property. He took cedar from blowdowns and clearings and turned them into lumber using his very first Wood-Mizer purchase, an LT15.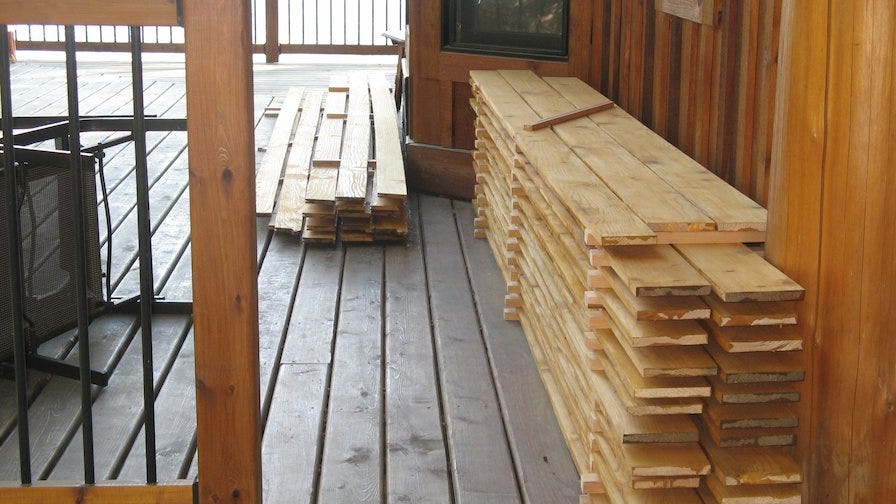 Mike built a post and beam structure using non-dimensional cedar logs. After more than 80 custom shaped and fitted log pieces were erected into the basic structure, traditional framing methods were used to fill in the walls and frame the roof.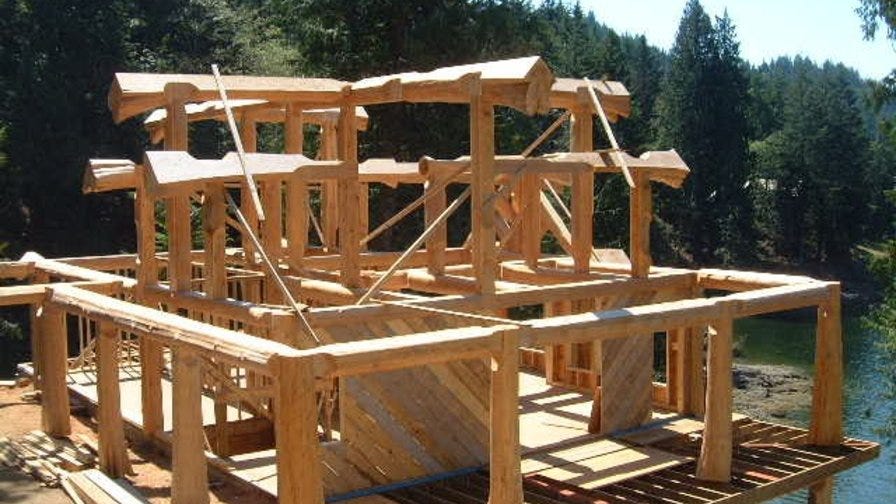 "The cedar was used for all exterior wood including board and batten siding, decks, railings, door & window trim, fascia and soffits. Fir was milled for all the major beams, two interior stairs, some of the ceiling, general trim, and some handsome furniture." When talking about the most important features of his LT15, Mike said, "The ability to handle 18 foot logs up to 28" in diameter and be powered without electricity was the most helpful. Low maintenance of the machine was also essential."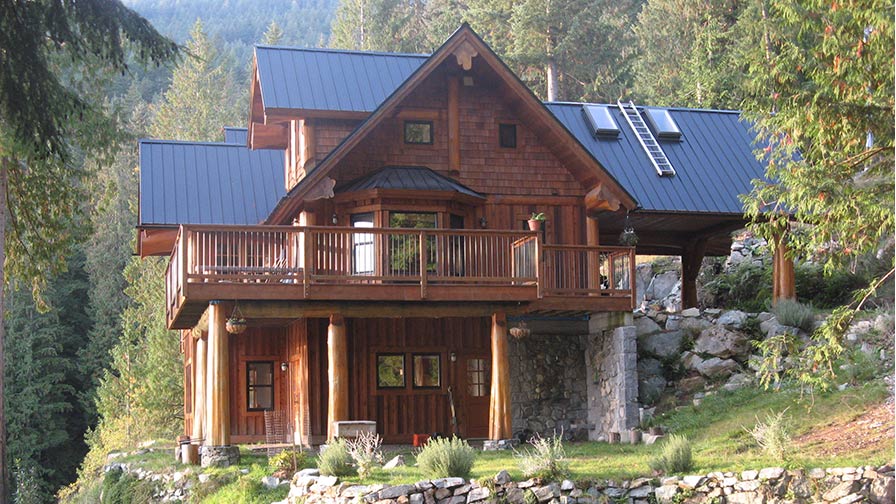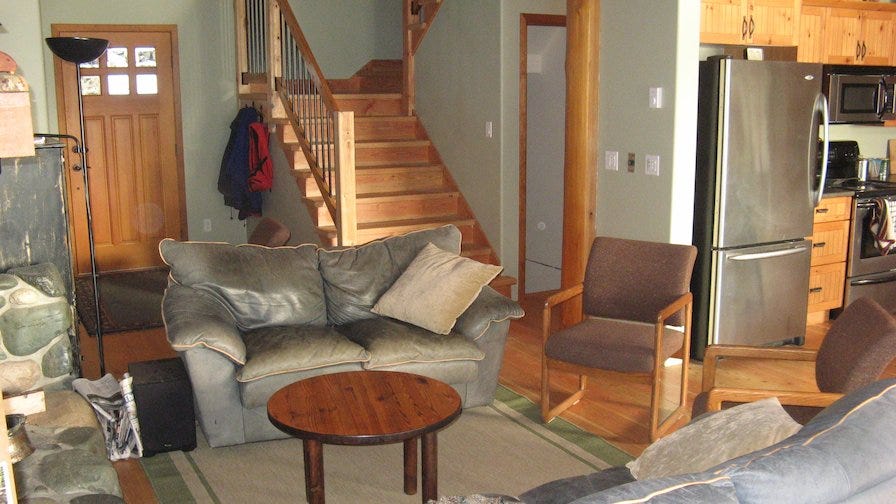 After the three-year project was completed, Mike claimed, "Given that the island was only boat accessible, I have a great feeling of accomplishment that I was able to do this. The house could only be built because of my Wood-Mizer sawmill."