Making Major League Baseball Bats From Forest To Field
By Chase Warner, Wood-Mizer Contributing Author

Why swing with an old bat, when you can swing with a Young one. In the mountains of North Carolina, the family-owned and operated Young Bat Company handcrafts wooden baseball bats from forest to field for everyone from little leaguers to Hall of Fame caliber players.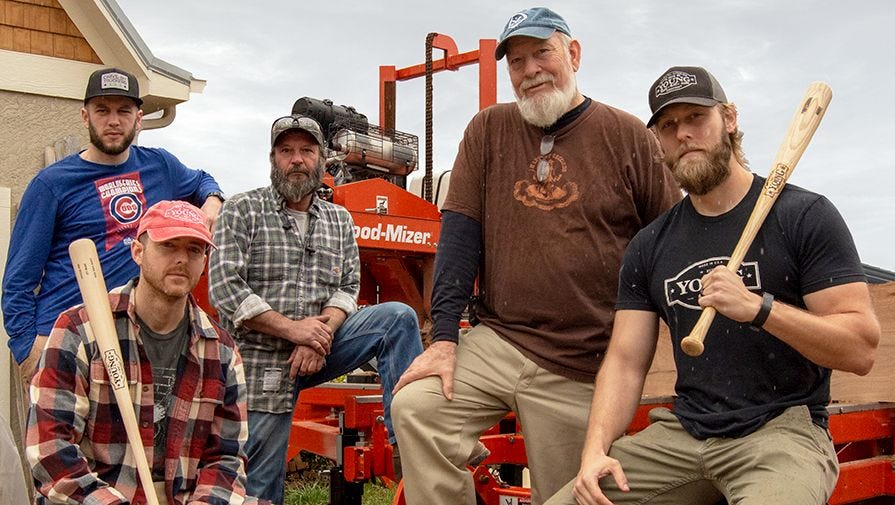 Established in 1993 by entrepreneur and passionate woodworker Chris Young, Young Bat Company (YBC) grew from making a few dozen bats to more than 100,000 bats per year in the late 1990s. During this time, high-profile baseball players including Cal Ripken Jr., Frank Thomas, Tony Gwynn, Barry Bonds, Chipper Jones, Jim Thome, Sammy Sosa, Mark McGuire, and more could be seen representing the YBC logo on their baseball bats. After a 12-year retirement the company returned to the field in 2017 and is ran today by Chris' son, Tom Young, and his childhood best friend, Cody Siniard, who make custom wooden bats in addition to baseball inspired novelty items including bat mugs and other handcrafted products.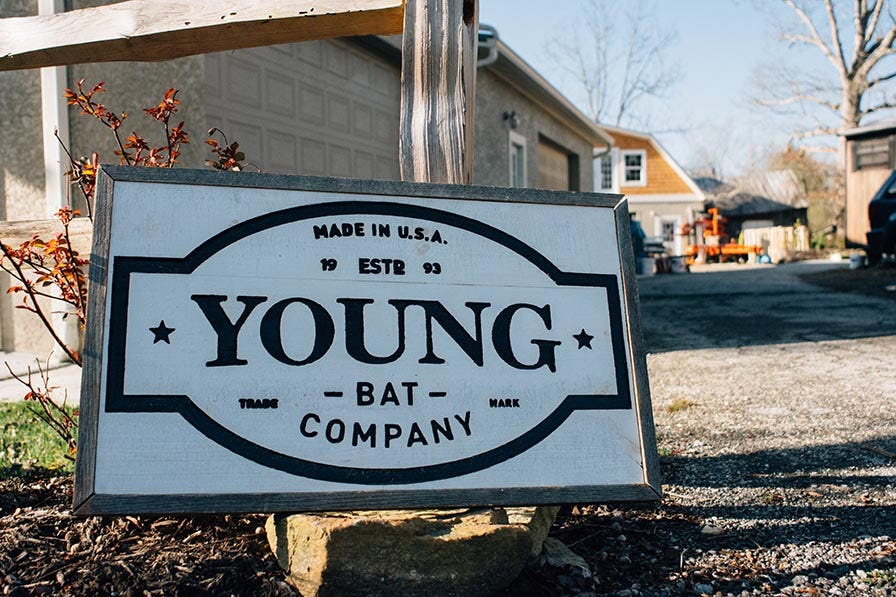 The History of Young Bat Company
With a lifelong passion for woodworking and baseball, Chris Young moved from Florida to the mountains of North Carolina in 1972, bought a sawmill and started making furniture, cabinets, musical instruments, and homes. "I like working with wood because I love to create things," shared Chris. "There's just something about it, no board is the same. I love to cut into a log, one that looks like its rotten makes the most beautiful boards you've ever seen."
Over the years, Chris would take Tom and Cody to attend Atlanta Braves games because they were the closest professional baseball team to Brevard, North Carolina where his shop was located. "I had a woodworking shop, so I decided to start making my own bats and get them signed by players," shared Chris. The players thought the walnut and cherry bats Chris made were beautiful, so he decided to get approved by the MLB and began making game bats for the Braves players. "Chipper Jones, Javier Lopez, Tom Glavin, and Greg Maddux all used our bats," shared Chris. "I would go down to the stadium and see all the visiting teams. It didn't take long that we had someone on almost every team using Young bats."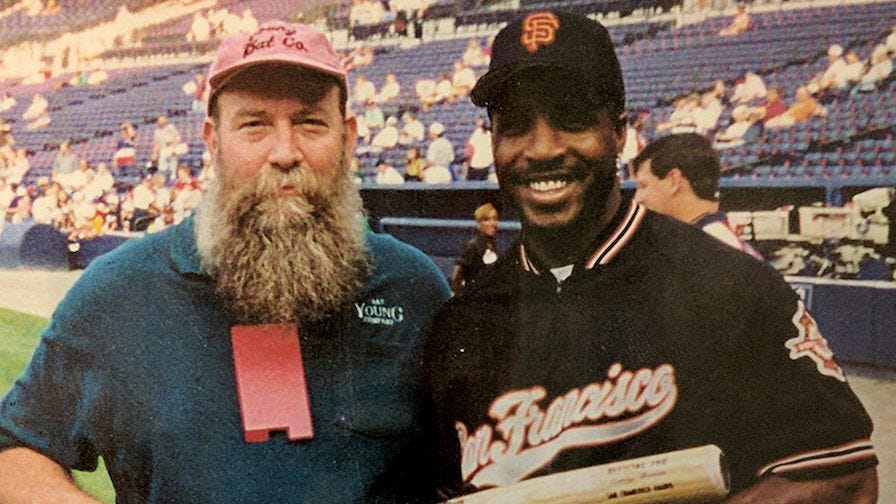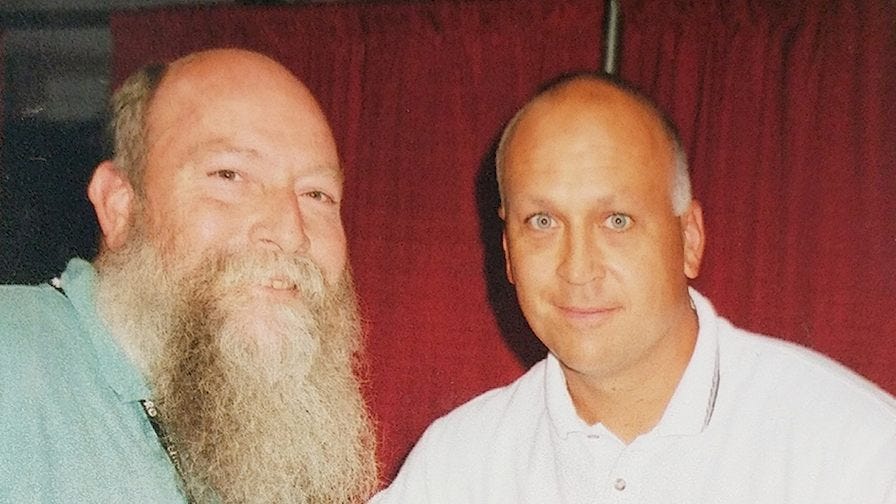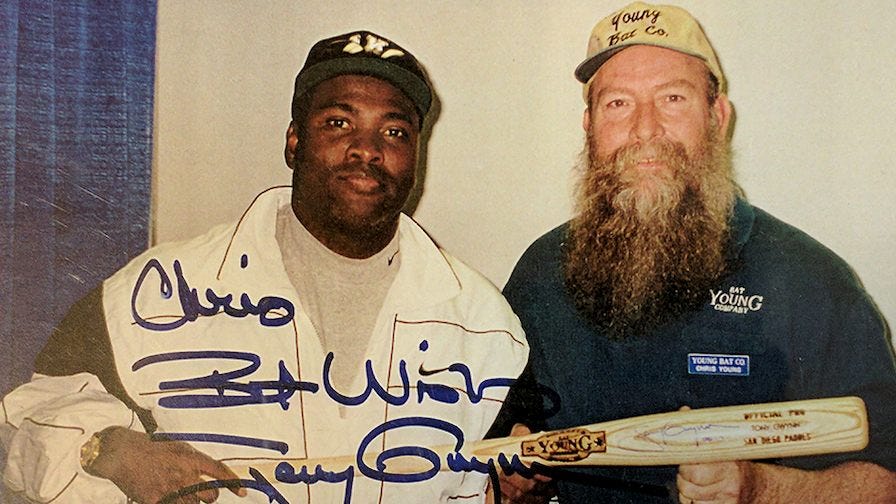 In a few short years, Chris went from turning a bat in his backyard woodshop to expanding to a full production facility with 17 employees making 100,000 bats per year. Both Tom and Cody grew up learning a lot from Chris about sawing and woodworking. "We were making bats for high school, college, pro players and even started private labeling for companies like Mizuno and X-bats," shared Tom. "I remember as a kid working on projects with Cody and my dad. Wood was a part of our lives and I always cherished that because you knew when dad made that saw go, he was making something special."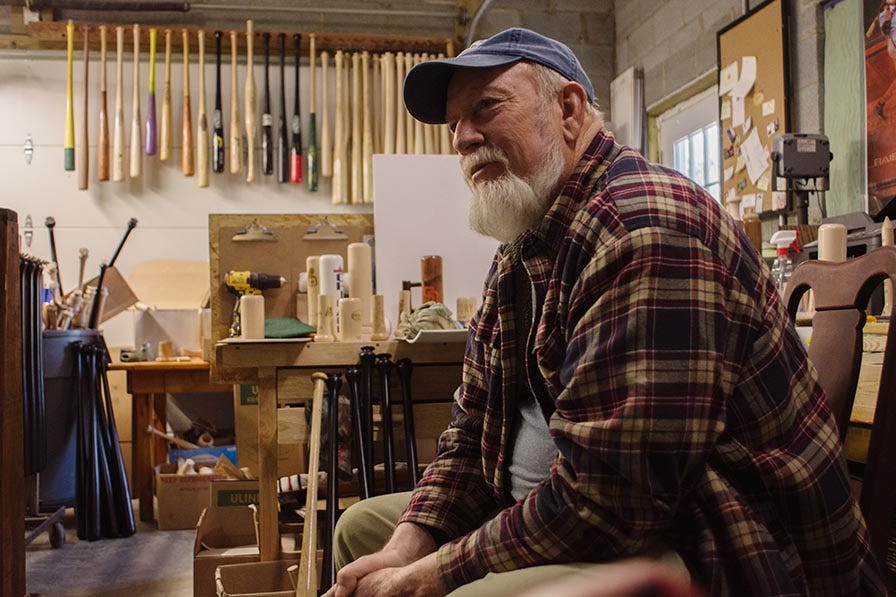 In 2005, Chris grew tired of mass-producing bats and decided to sell the woodworking equipment from YBC. "It just got into more production rather than doing more custom things and I kind of lost the handmade part of it," shared Chris. The company downsized to where Chris could handcraft custom bats, stools, rocking chairs, and beds out of bats for loved ones. For the next 12 years, Chris remained focused on custom single projects until his son, Tom, moved back to North Carolina in order to be closer to family and friends as well as jumpstart the business his father started. Along with his childhood best friend Cody Siniard, Tom influenced his dad to reopen the family business. "I was excited to get my dad fired up about going from forest to field," shared Tom. Chris fell in love with the idea of working with his son alongside the whole woodworking process and Young Bat Company was re-established in 2017.
Mountain Made in North Carolina
Previously owning two Wood-Mizer sawmills during the 1990s and 2000s, the first piece of equipment YBC purchased after restarting the company was a new Wood-Mizer sawmill in order to make baseball bats from natural round logs on-site rather than buying processed material. "Our core philosophy is quality products that are handcrafted from forest to field," said Tom. "We started with a sawmill, added a kiln, then lathes, and before you know it we have some contracts with big box retailers and seeing a lot of our bats and bat mugs in MLB stadiums again. We're just excited to see the growth."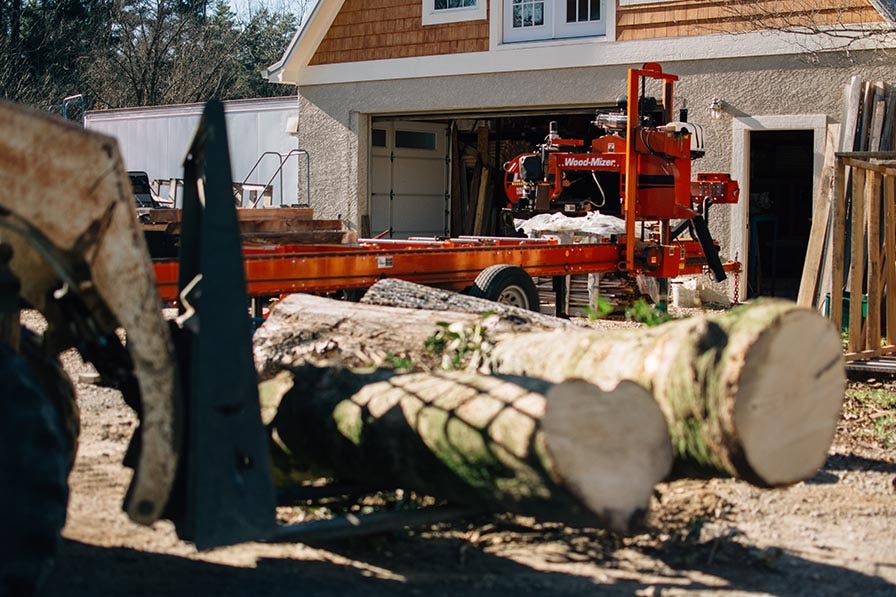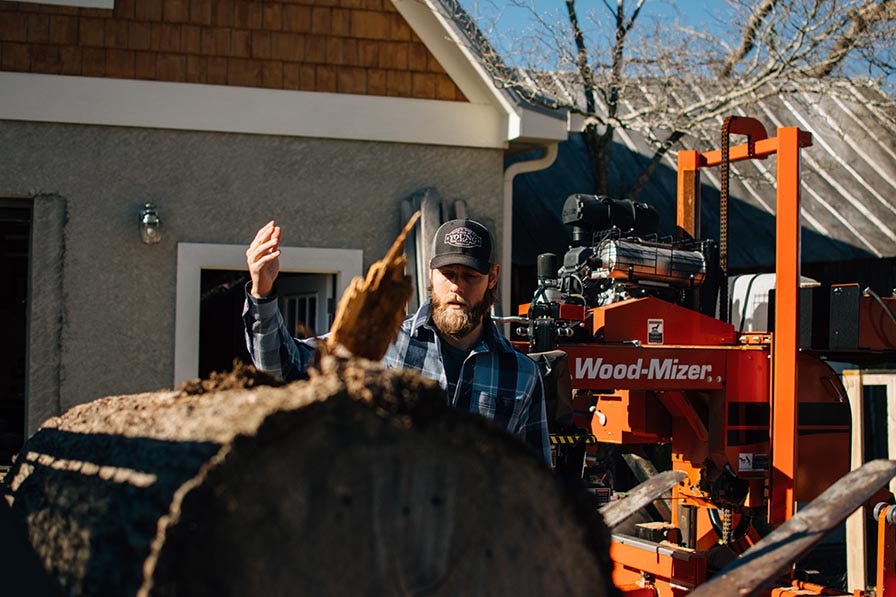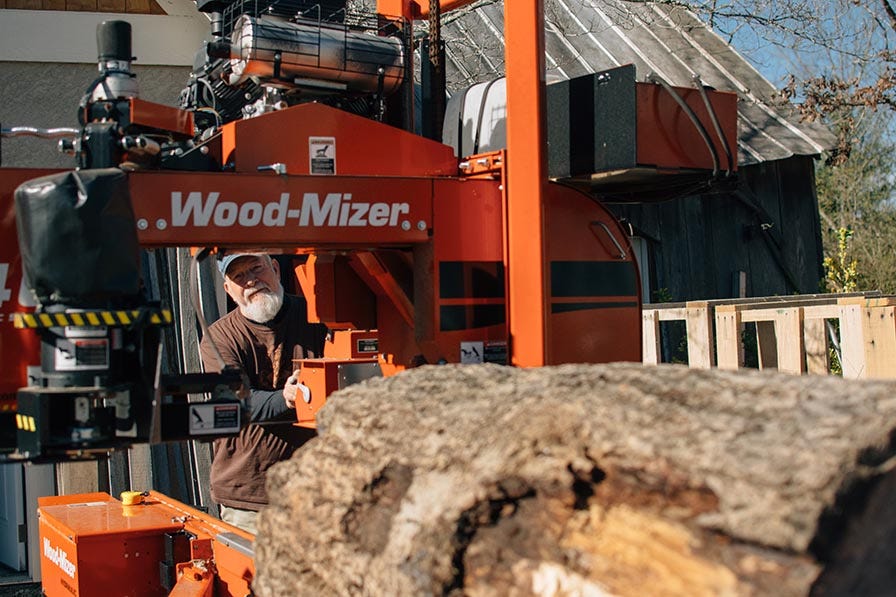 Every Young baseball bat starts when logs are brought in and milled on the company's Wood-Mizer LT40 hydraulic wide portable sawmill into approximately 3" wide by 3" high by 40" long solid wood square billets. The billet is stickered and stacked for air drying before going into one of two Wood-Mizer KD250 dehumidification kilns to reduce the moisture content to around 8% to 10%.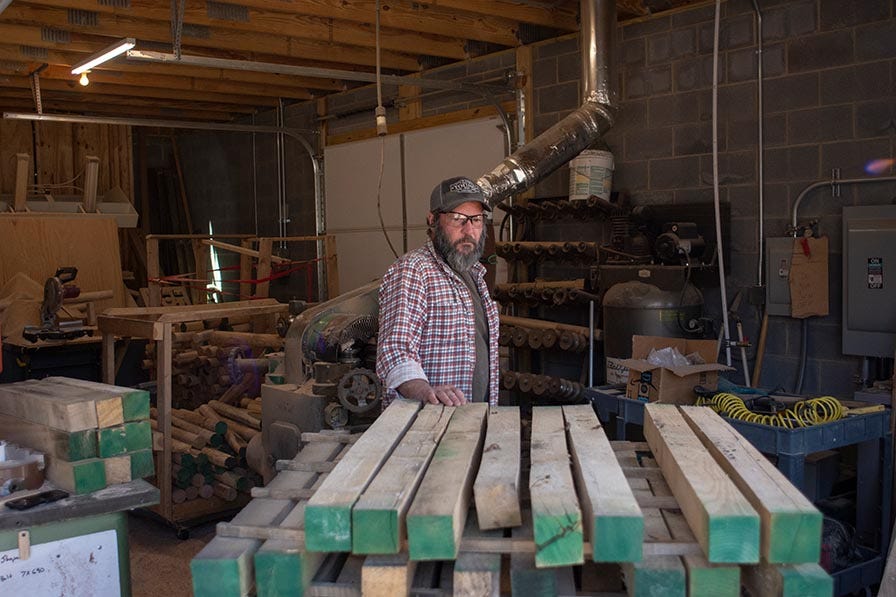 Once properly dried, the material is turned from a square billet to a round dowel on a Hawker/Dayton dowel machine. The dowels are then weighed, graded and staged for which product will be made from them. When the product design is determined, the dowels are hand-selected based on weight, species, grade, and pattern to be turned on the lathe into a bat. From there, the bats are sanded, cut to length, hand painted/finished, and laser engraved before it heads out the door to the baseball field.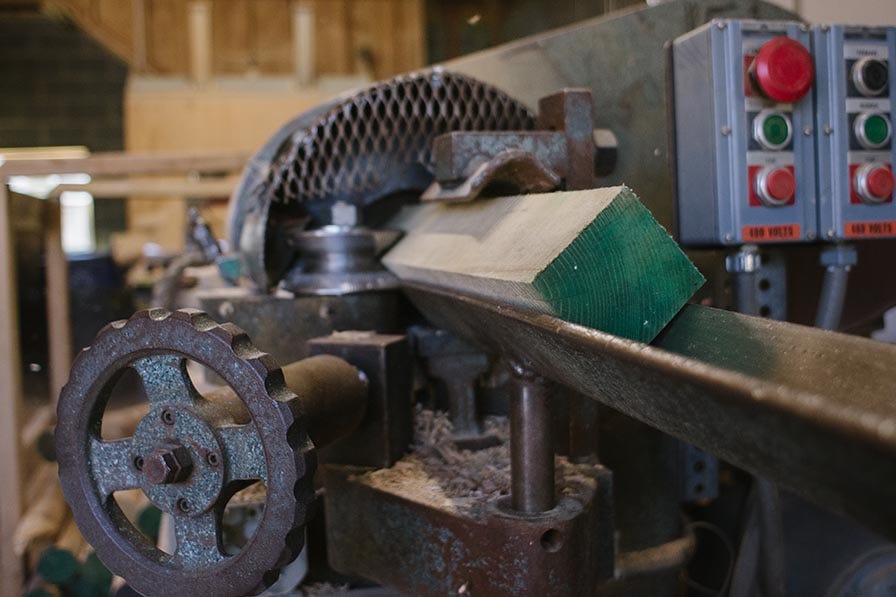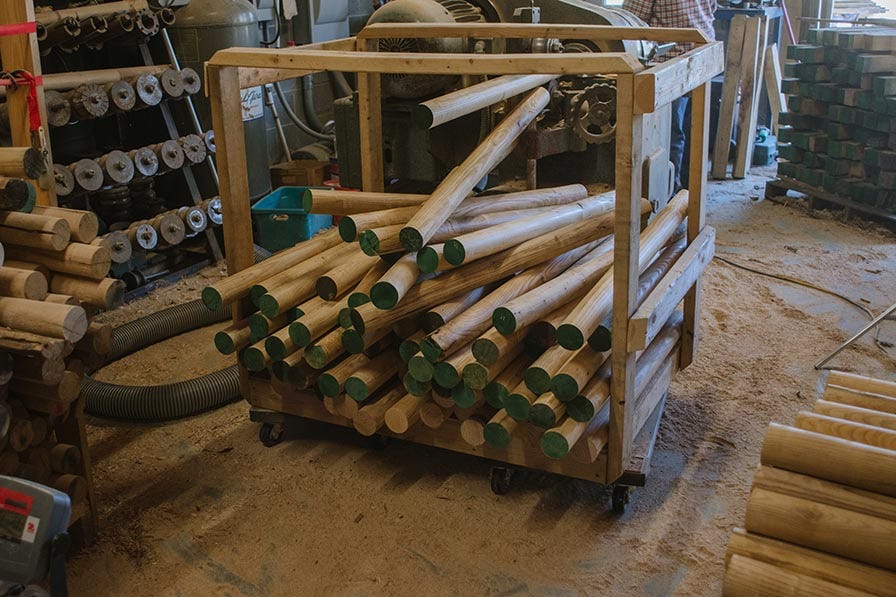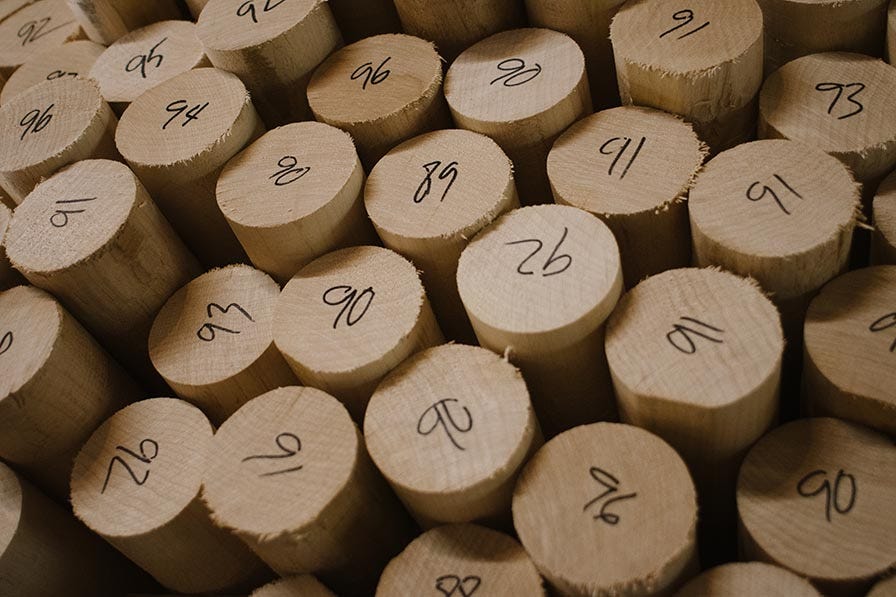 YBC uses a variety of wood for their products including northern white ash, red oak, hickory, and European beech but they primarily work with hard rock maple due to the density and flexibility it provides for the bats. "It gives a nice trampoline effect and you get a nice pop with your bat," explains Tom. "It's the most common wood species used by MLB players so we feel like it embodies us at Young Bat because we want to provide our customers with an authentic experience."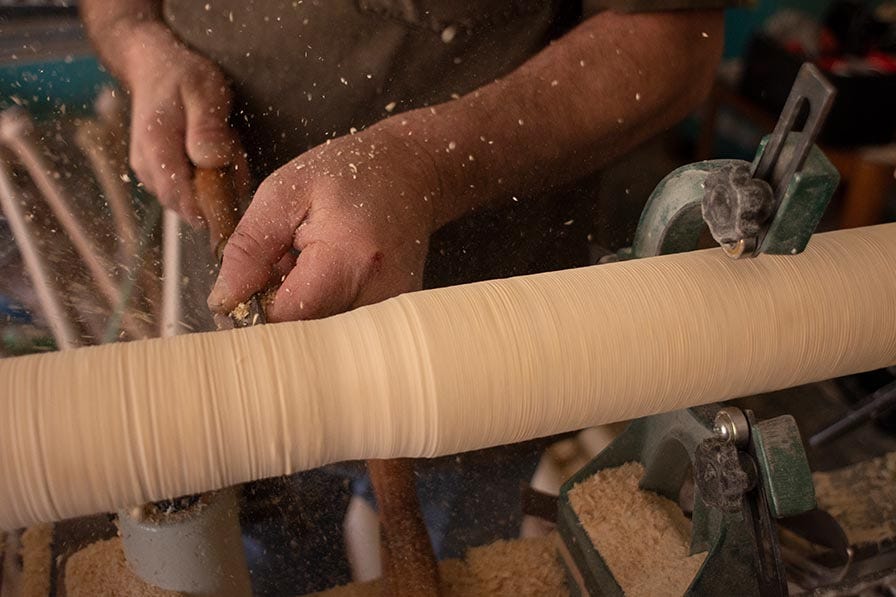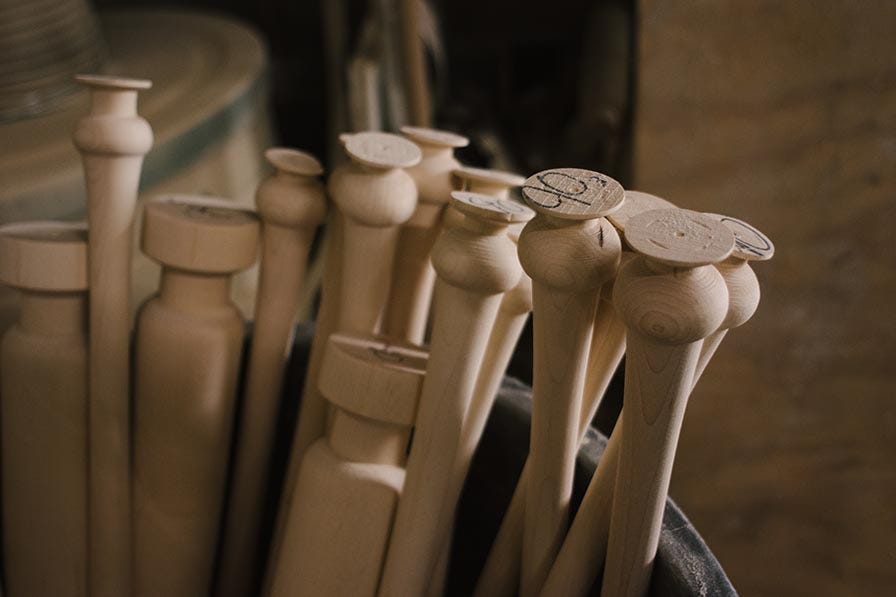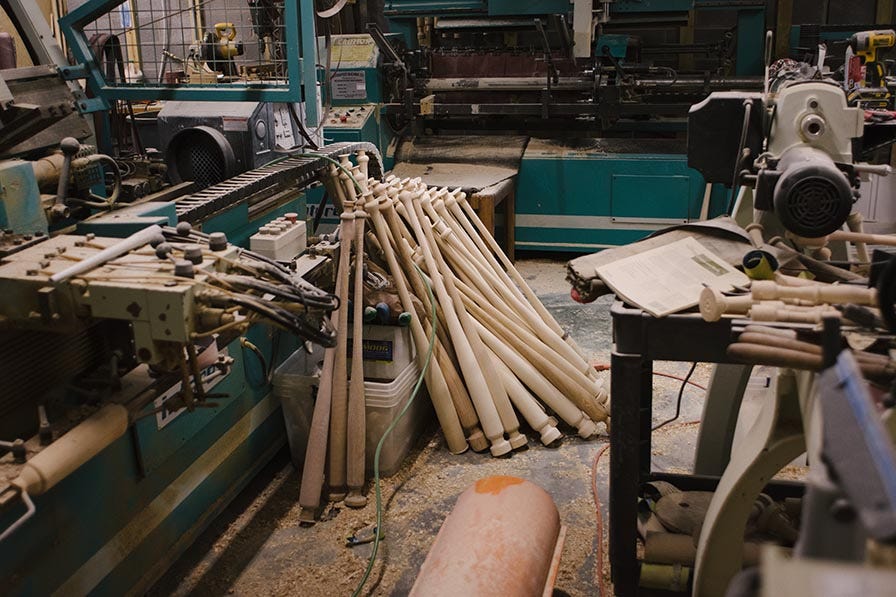 YBC has a small and talented team where everyone owns part of the company and contributes in a variety of ways. "The love, sweat, tears and hard work we have put into the business is one of the reasons we have been so successful to this point. We have a great team," shares Tom. "John is the master of everything, he can hand cut any product that we need and fix any machine that's broken. Cody designs every product you see. He's been able to take the passion we all have for making baseball bats and show it to the world through his designs and products. Andrew and Jimmy are the utility players who saw with John, sand, and hand finish all of our products for that perfect handcrafted look."


Expanding Products and the Future
In addition to producing a wide range of custom baseball bats, YBC realized that every piece of wood cut from a log doesn't meet the necessary grade to become a finished bat. "We needed to have secondary products that would support our bats and also lend more items to fans that could have something that was baseball related," explained Tom. "So we created what's called a bat mug." A bat mug is a 12-ounce mug made out of a hollowed out bat barrel. The mug has quickly become one of YBC's core products and has provided the opportunity to make more baseball inspired wood products like wooden shot glasses, bottle openers, cutting boards, and more. "We jumped into this baseball novelty area," explained Tom. "If you think about it, there's a lot more baseball fans than players. While we have a lot of players that swing bats, they all have ten or so family members who follow and support them."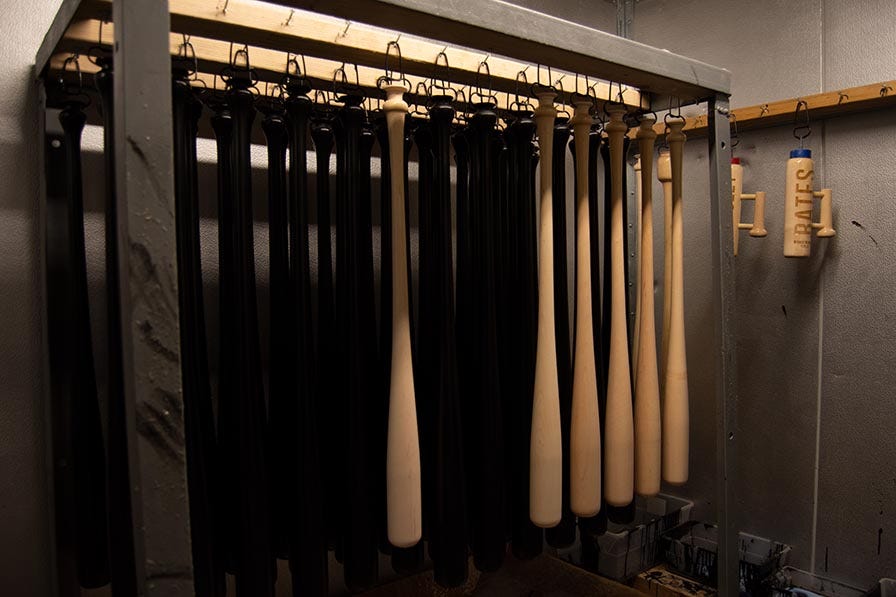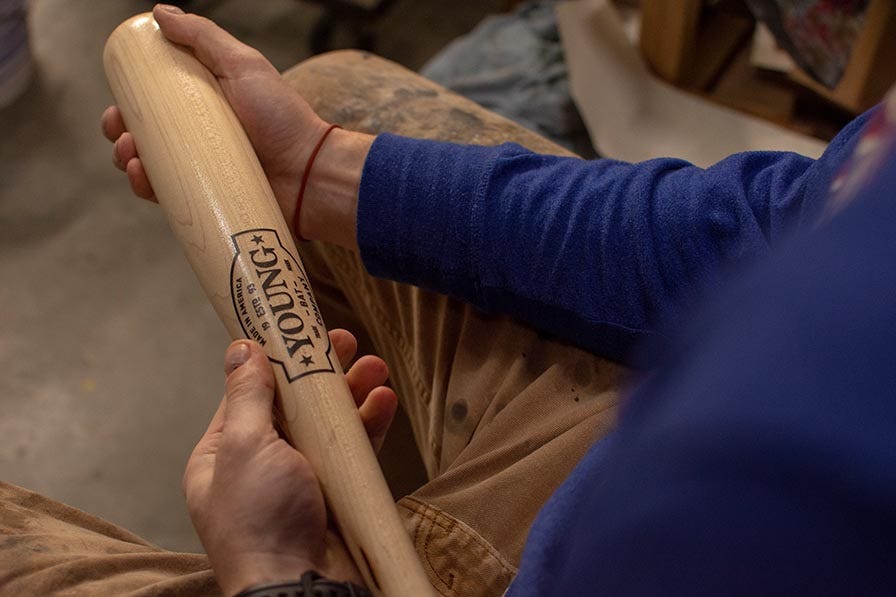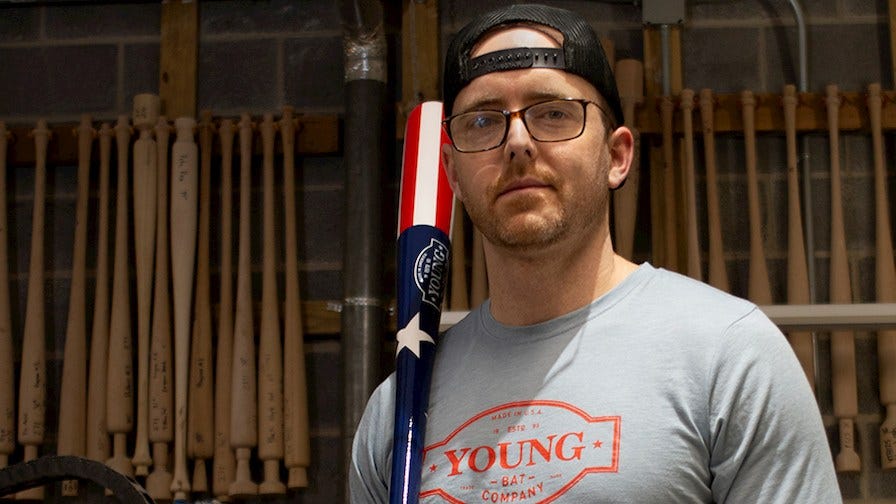 For Chris, his passion for woodworking and baseball is something he's still able to share with others through Young Bat Company. "The greatest part about Tom being a part of this is since he was a baby, he was around me working with wood," shares Chris. "Working with my son now is just wonderful." Tom and Cody see a bright future where YBC will continue long enough so that their children can become involved in the family business just as they did. "Young Bat Company is a family-oriented business that really brings home what it means to be made in America and made in the mountains," shares Tom. "We've made our stamp and continue to build a legacy in the baseball community."