How To Adjust Your Blade Guide Arm
By Wood-Mizer, Canada

Need to know how to adjust your portable sawmill's blade guide arm? Here are Wood-Mizer's step by step instructions.
How To Check Your Sawmill Blade Guide Arm Alignment:

1. Start by removing the cover plate, that covers the back two rollers of your blade guide arm. Use a ½ inch socket to loosen the bolts that attach the cover.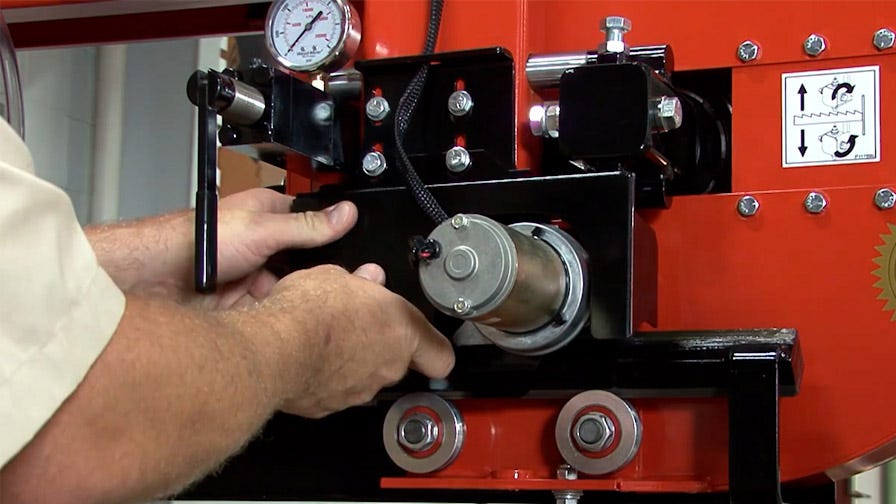 2. Once that is removed you will be able to see the 4 v-groove rollers that the arm is riding on. The top two are the sprocket ones and the bottom two are the idler ones.
With the blade guide arm all the way out, wiggle the arm back and forth to see which roller has movement. If the arm is loose, then at least one of your rollers are out of alignment.
3. After you have identified which roller has movement, you will need to put your wrench on the back side, behind the idle wheel, and cam it so that it tightens back up against the arm.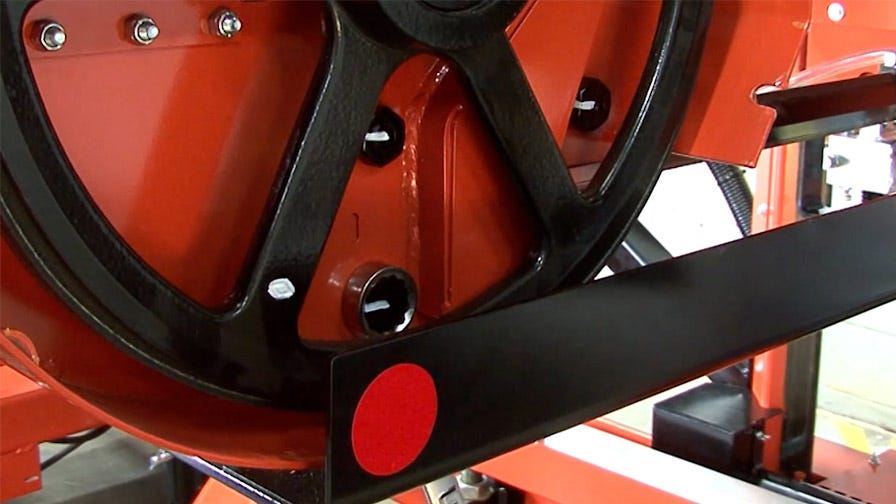 4. Then run the arm in and out, ensuring that it still moves free, but that you cannot wiggle it up and down or side to side.
5. Once the arm is working properly, there is a jam nut on the backside of the roller, make sure that it is tight against the housing, so it doesn't cam away from the arm.
6. To ensure that your blade guide arm is running level after this process, you will need to remove the blade guide roller assemblies.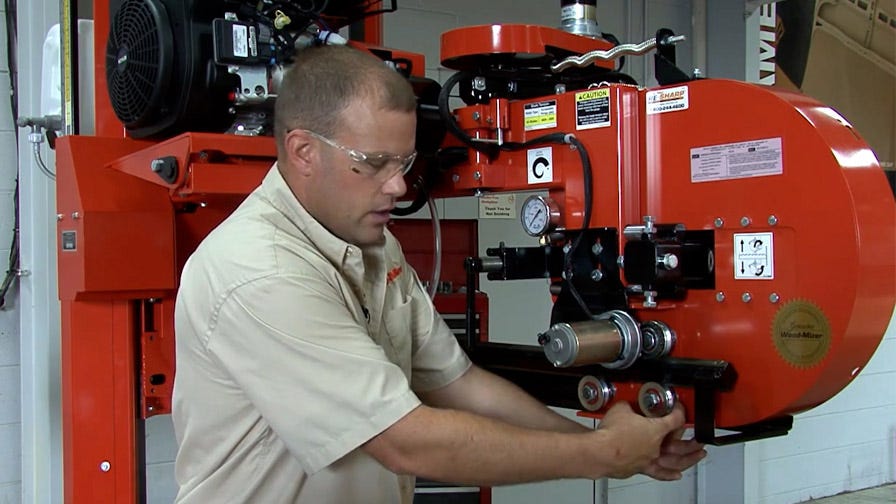 7. From there, measure from the blade guide arm to the sawmill blade. Make sure that this is measured without the deflection of the rollers down on the arm, as that would only push the blade to wherever the arm is running.
If you have any questions, please contact Wood-Mizer.