How To Change a Sawmill Blade
By Wood-Mizer, Canada

Changing sawmill blades is safest when done by one person. Remember to always disengage the blade and shut off the sawmill engine before changing the blade. In addition, wear gloves and eye protection while keeping others at a safe distance when handling sawmill blades.
1. Turn the blade tension handle until the wheel is pulled in and the blade is loose in the blade housing.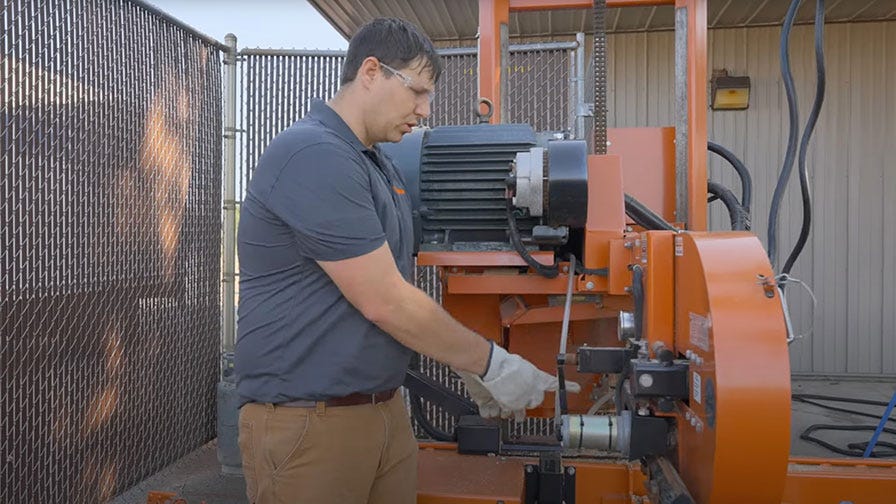 2. Open both blade housing covers.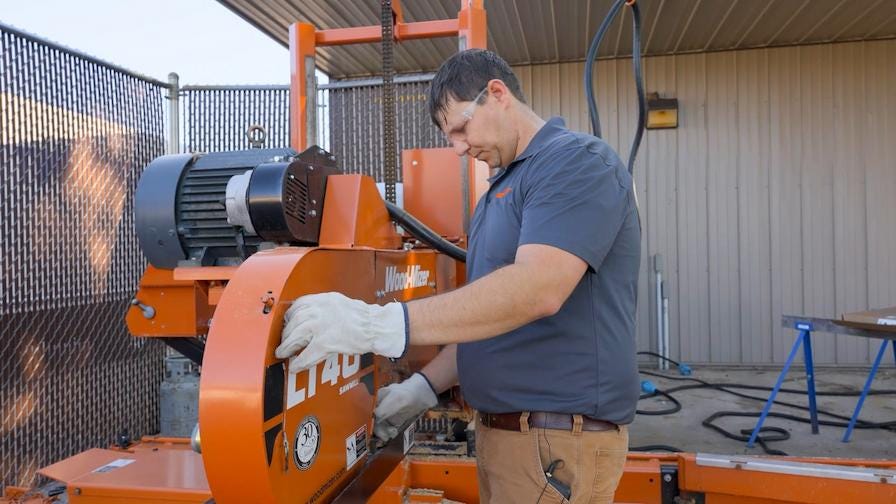 3. Lift the blade out of the blade housing.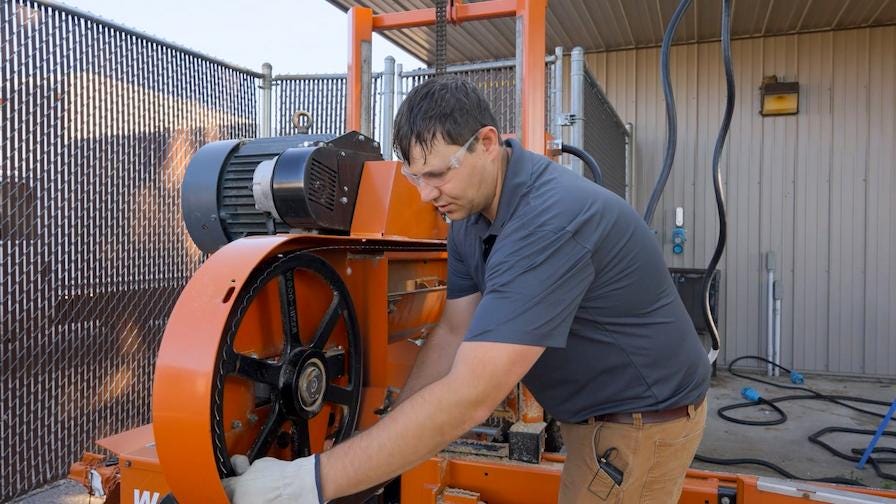 4. Install the new blade while making sure the teeth are pointing in the correct direction. The teeth should be pointing towards the sawdust discharge chute of the sawmill.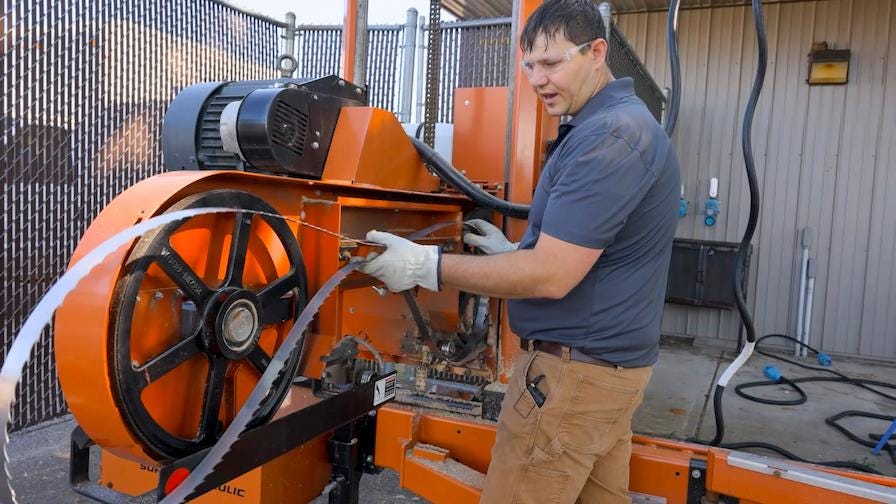 5. Position 1-1/4" wide blades on the wheels so the gullet is 1/8" (3mm) out from the edge of the blade wheel.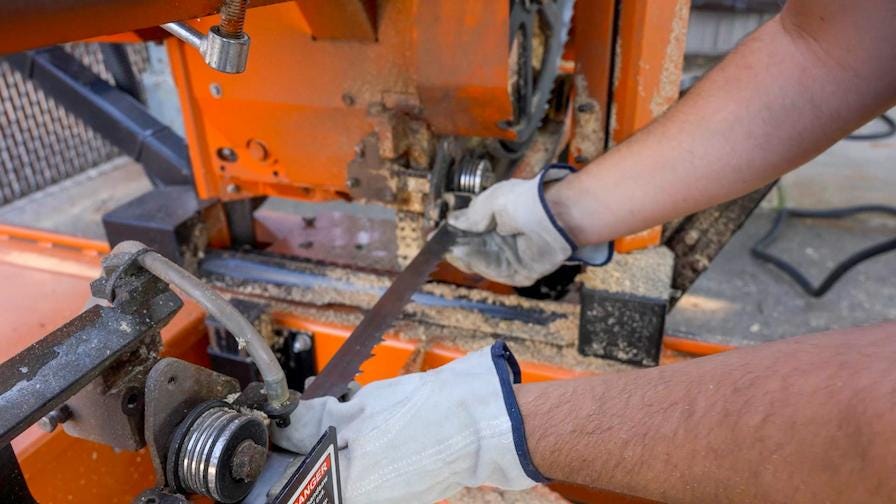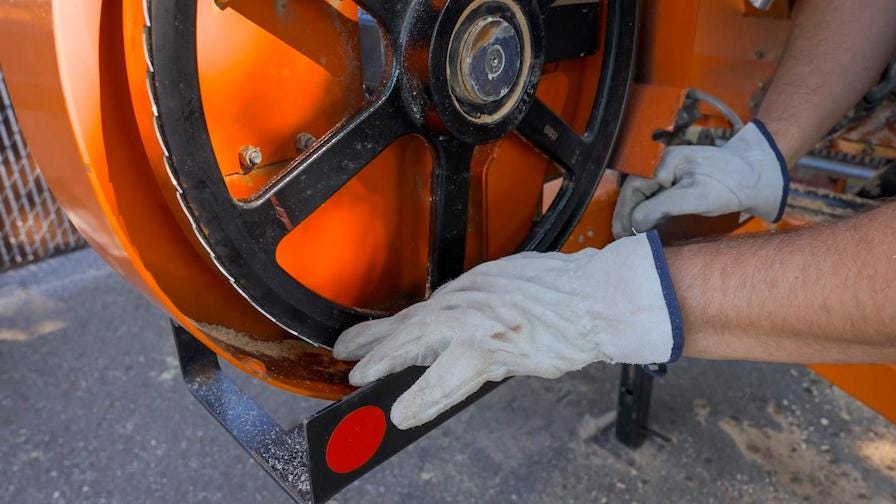 6. Close the blade housing covers.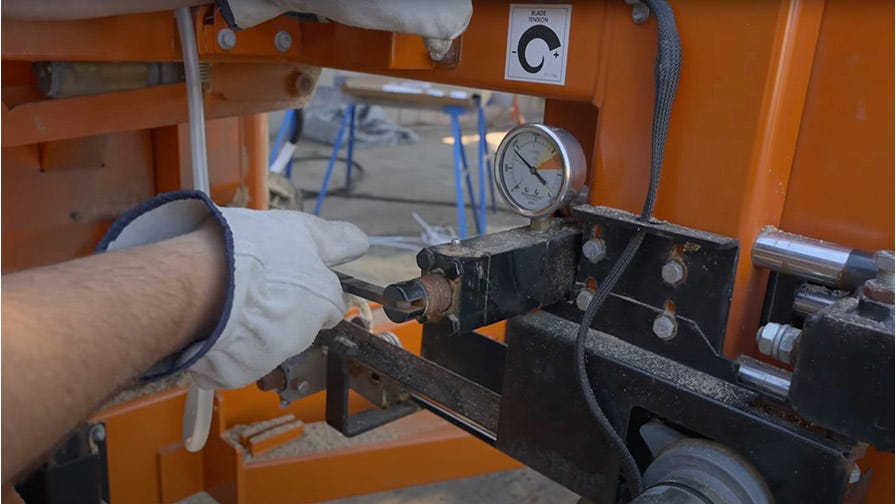 7. Use the tension handle to tension the sawmill blade correctly.