How To Replace Hydraulic Tension Fluid on LT30, LT40, and LT50 Portable Sawmills
By Wood-Mizer, Canada

Here are Wood-Mizer's step by step instructions on how to replace hydraulic fluid on Wood-Mizer LT30, LT40, and LT50 portable sawmills.
How To Replace Hydraulic Tension Fluid on LT30, LT40, and LT50 Portable Sawmills:

1. Start by locating the hydraulic tensioner on your machine and then back off the hydraulic tensioner so that you have a few inches of thread showing.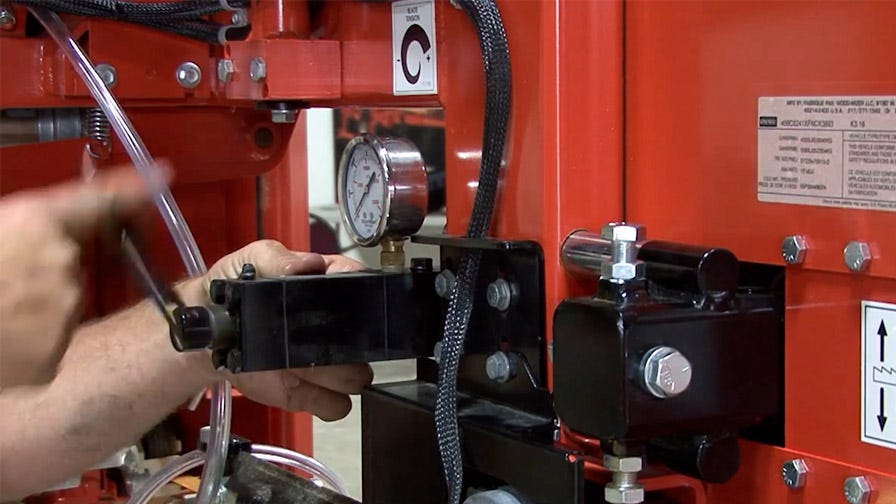 2. Next collapse the wheel in, but don't go in too far. You want to make sure that the third tensioner rod that sits the farthest back is not pushed back into the housing.
3. Now push the blade off the front of the wheel so that you can push the wheel far enough against the housing to stick a pair of pliers in between it.
4. You will need to locate the plug that sits behind the gauge and remove that plug. On the plug there will be an O-ring, make sure this stays on the threads as this is what keeps the fluid in the gauge.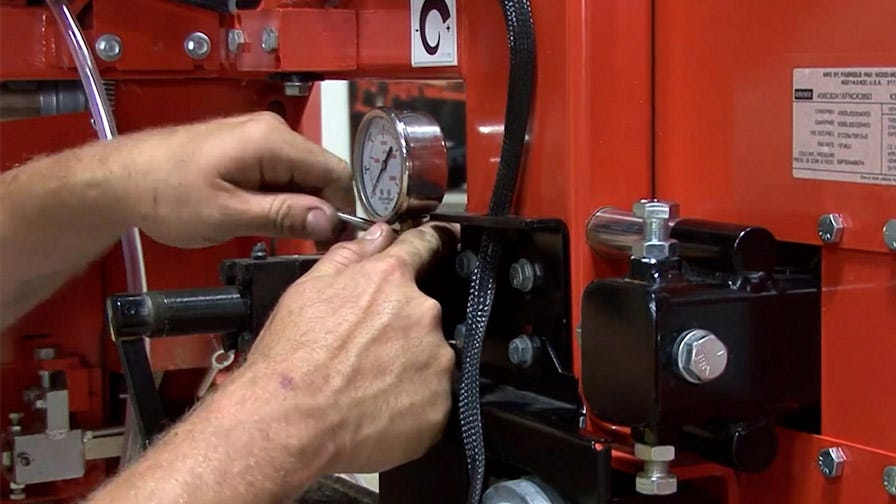 5. Get a pair of channel locks or pliers, use them to get ahold of the third tensioner rod talked about previously. Get your automatic transmission fluid or hydraulic oil (we recommend a squirt bottle) and add it to the hole where the plug was as you pull out on your tensioner rod with your pliers.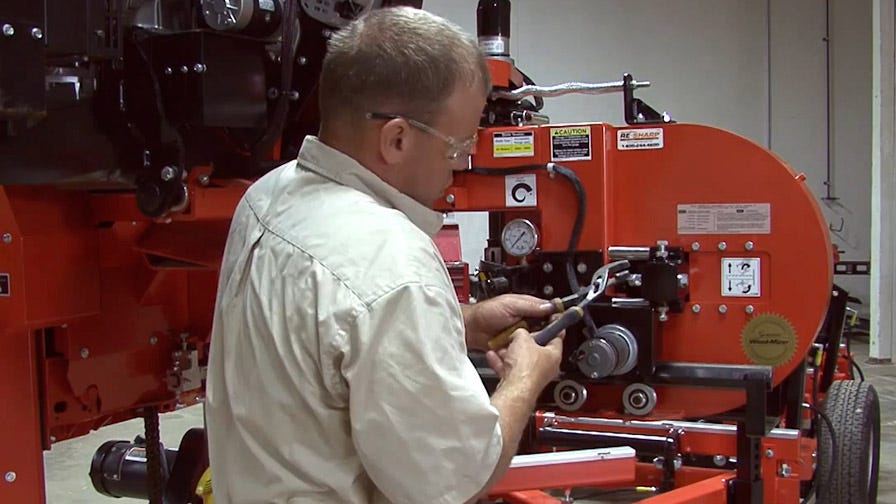 By doing this you are making room for more fluid to be added.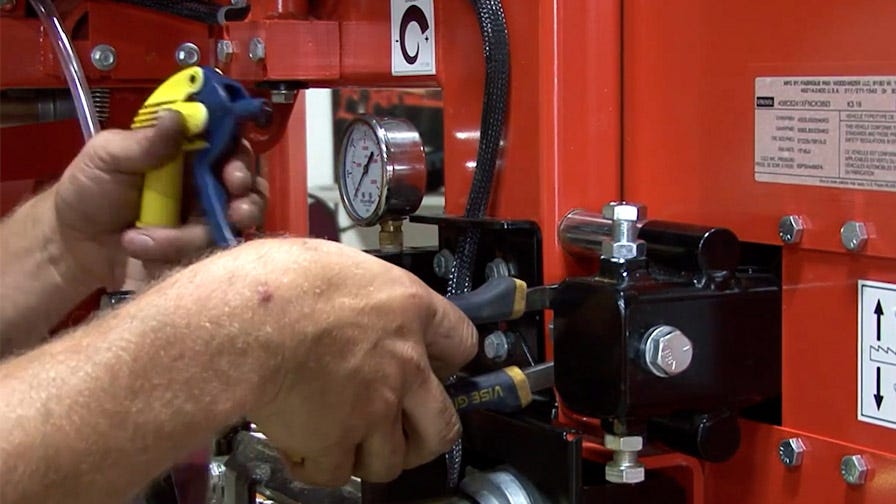 6. Repeat this until the cylinder you have been pulling with the pliers is sticking out about 1 ½ inch to 2 inches.
Then make sure the hole is full of fluid and reinstall the plug.
7. Now collapse the idle wheel back in, reinstall the blade, and tighten back up the hydraulic tensioner.
Make sure the tension is back up to the number that is listed.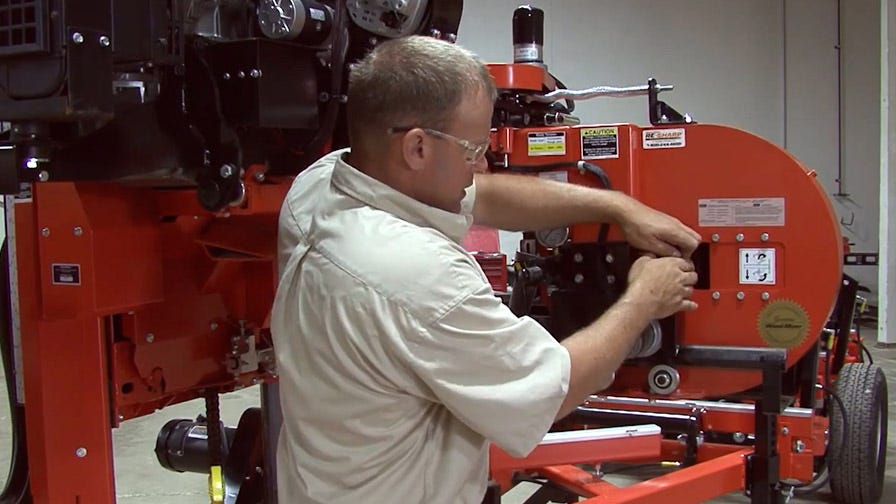 If you have any questions, please contact Wood-Mizer.