How To Safely Unpack Sawmill Blades
By Wood-Mizer, Canada

When your sawmill blades arrive, it's important to know how to safely unbox and prepare the blades for sawing. Always wear safety glasses and gloves when handling sawmill blades.

1. Follow the directions printed on the box to make sure the proper side is facing upward. Use a knife to cut through packing straps and open the box.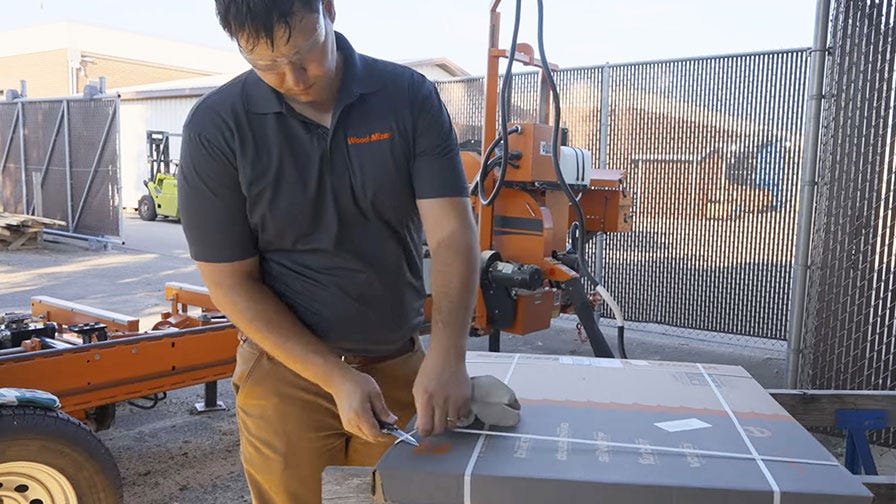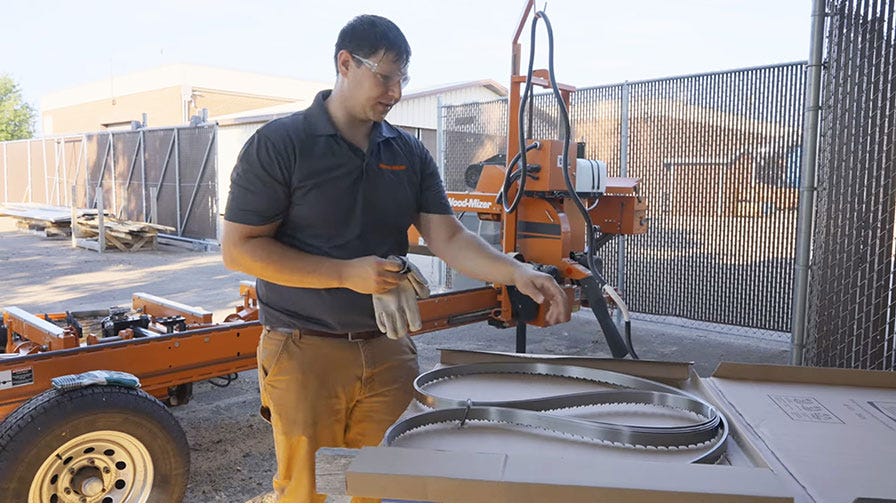 2. Before removing the blade from the box, verify that the teeth are pointing away from your body and the metal clip is securing the blades. Cut the plastic zip tie holding the blades together.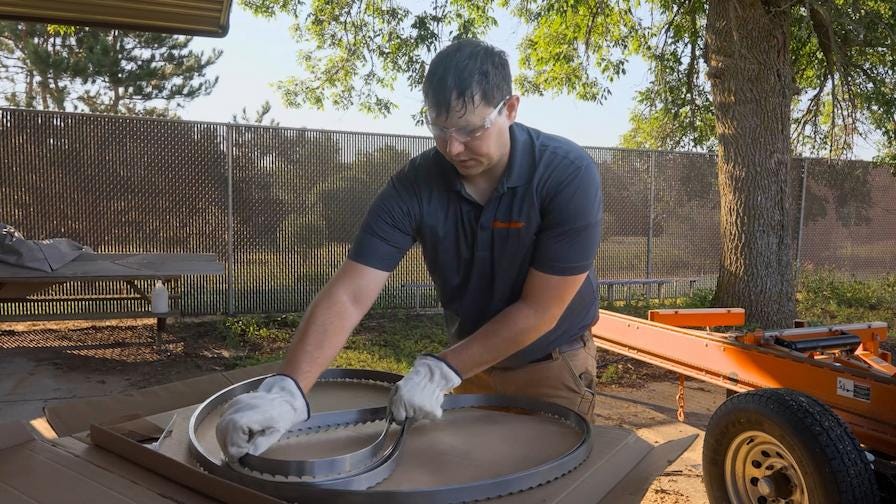 3. For pretzel-packed blades in a flatpack box, take hold of the innermost blade. Free it from the remaining blades in the box and pinch it together to guide it through the metal clip opening.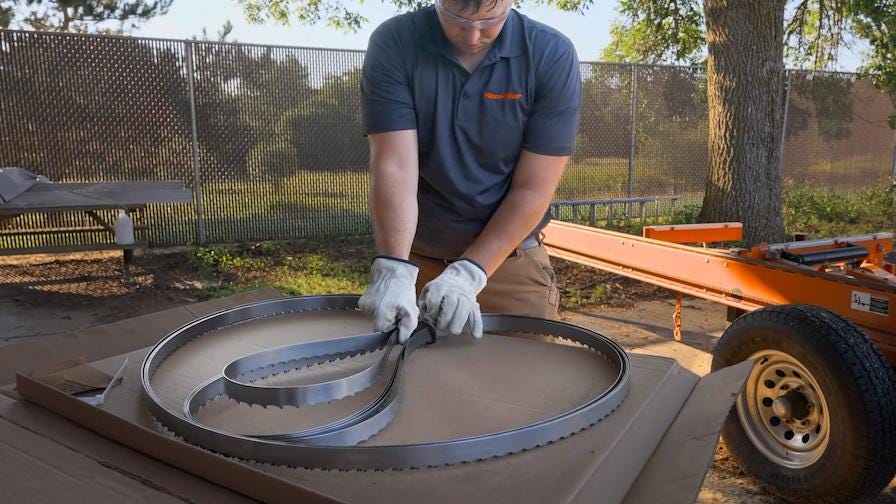 4. Firmly control the freed blade in your hands to continue guiding the blade out of the box.