Sawing Hardwood for Lobster Traps on Prince Edward Island
By Ryan Moore, Wood-Mizer

Located in the Gulf of St. Lawrence off the East Coast of Canada, Prince Edward Island (PEI) is home to more than 150,000 Canadians. Ashley and Cody Koke, the owners and operators of Timber Koke's Sawmill, are two Canadians who call PEI their home. Ashley describes the island as "laid back". "It's a pretty easy-going province," said Ashley. Of course, the residents of PEI work hard as well. Some of the key industries that define PEI are farming, fishing, and tourism. Additionally, Ashley and Cody have been able to find success in the sawmilling industry.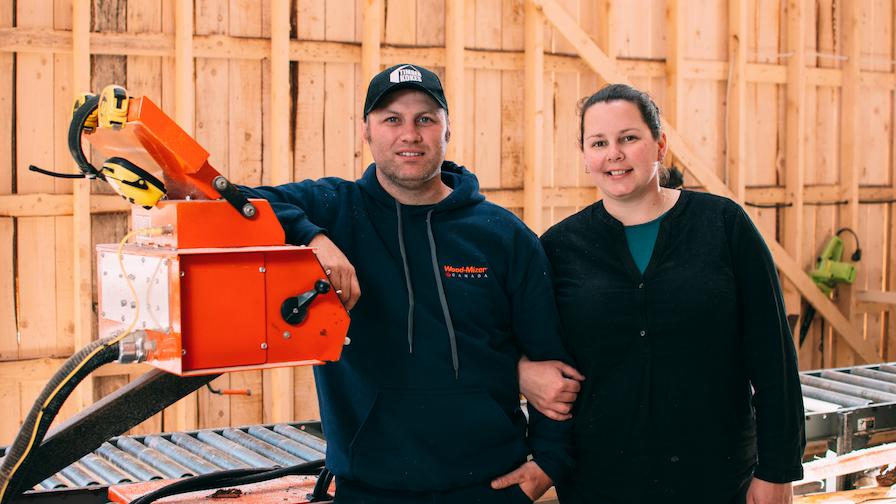 Ashley and Cody's sawmill business intersects in a unique way with one of the island's key industries of fishing, particularly lobster fishing. "PEI is known for lobsters," said Cody. Several lobster fishermen in PEI rely on wood from the Timber Koke's operation to manufacture their lobster traps. "Everyone out here virtually fishes wooden traps, square traps or round traps, and everything is made out of hardwood," said Cody. Ashley and Cody take pride in their contributions to one of PEI's signature industries. "We are happy to be a part of the lobster fishing industry," said Cody.
Ashley and Cody have not always been in the sawmilling industry. There were a few factors that led to the decision to start Timber Koke's in 2015. "I had this customer at my full-time job that owned a sawmill. He had passed away, and he had sawed lumber behind us for years," said Ashley. "We'd just kind of seen that there was a market there and we went after it." However, the motivation to buy the sawmill was not purely financial. "We both have a huge passion for trucking and logs and lumber, and also just seeing people's dreams come true," said Ashley. With these factors in mind, Ashley and Cody decided to seize the opportunity and purchased a Wood-Mizer LT15 portable sawmill.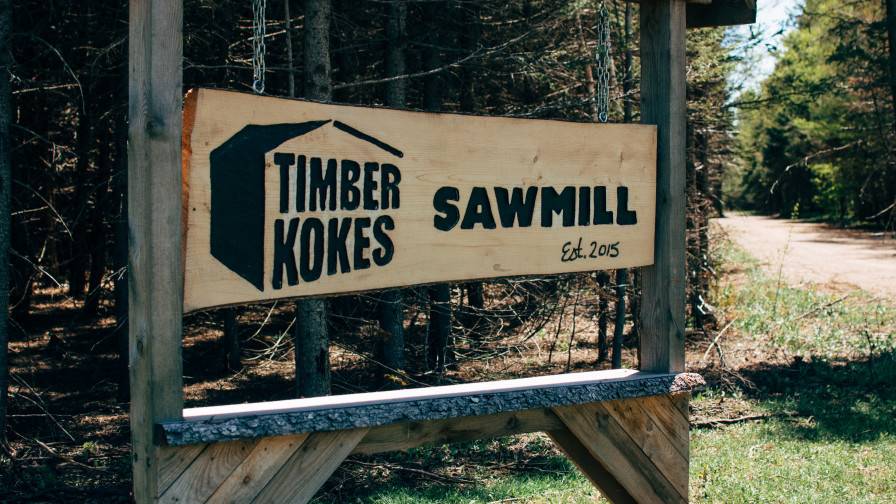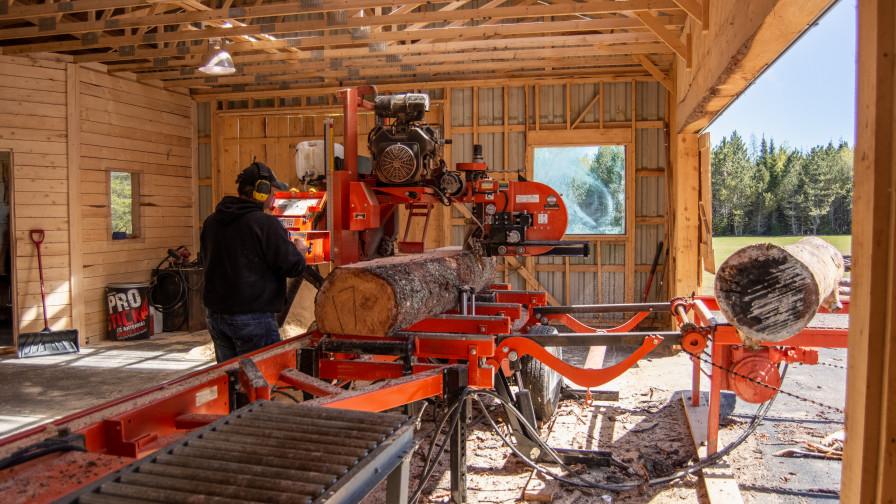 Another factor that led to the decision to purchase the portable sawmill came from Cody's father. "My dad is a very good carpenter, he built our first house that I grew up in," said Cody. "We decided we wanted to make our own lumber instead of getting lumber at the hardware store to do all these projects. So, it was him that kind of pushed us a little bit to do what we're doing." As soon as the Koke's received their portable sawmill, Ashley and Cody got right to work. "We had a tree that was fallen in the backyard, and we put it on the sawmill," said Cody. "It's a learning curve, but it was a fun experience."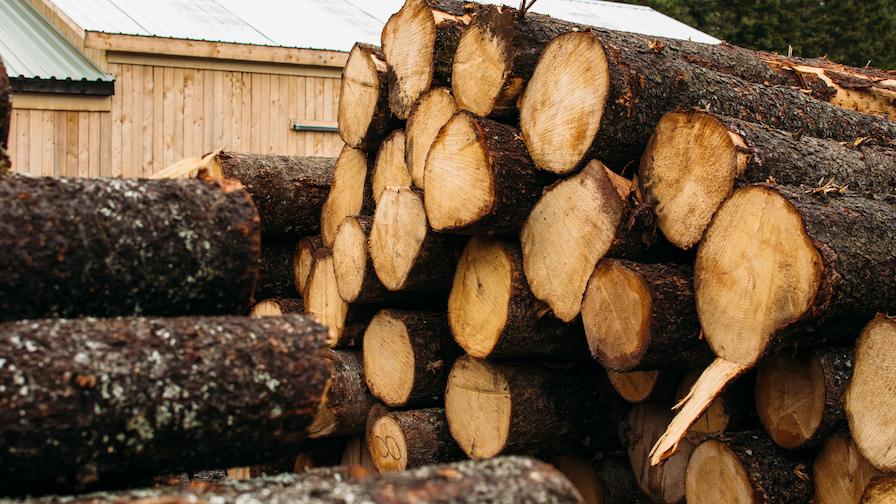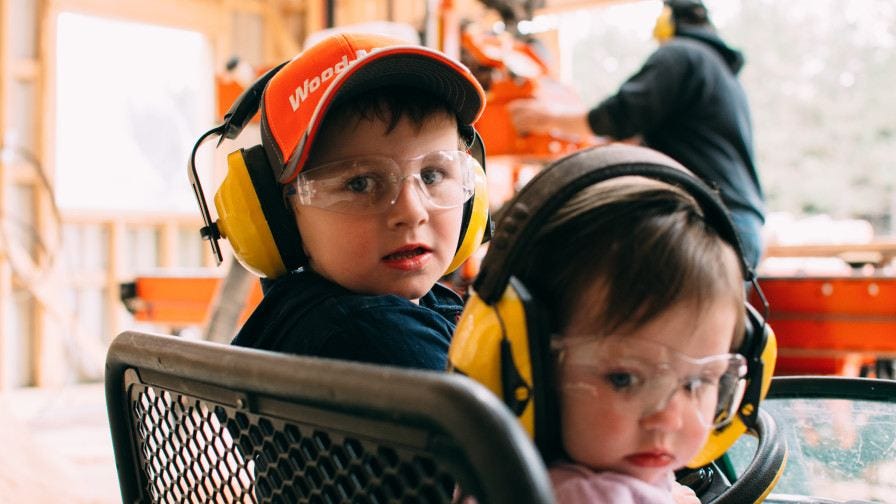 Starting with the LT15 portable sawmill, the couple initially intended for the sawmill to be a hobby. They did not anticipate how quickly the Timber Koke's sawmill business would grow. They figured out that, for their volume, one sawmill was not going to be enough. "We couldn't possibly keep up with the hours in the day," said Cody. This led to the decision to purchase another sawmill, a Wood-Mizer LT40 Hydraulic portable sawmill, less than two years after their initial portable sawmill purchase. Along with the ability to run logs through both sawmills at the same time if necessary, the hydraulic log handling on the LT40 added some much needed efficiency to Ashley and Cody's operation. "Now, we're just keeping up with it," said Cody. Along with the two portable sawmills, Ashley and Cody utilize a EG50 board edger to efficiently edge boards coming off their sawmills.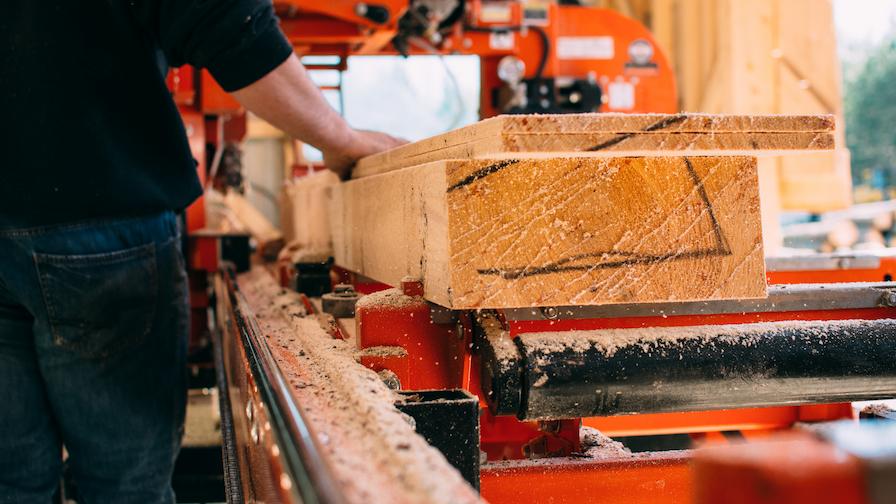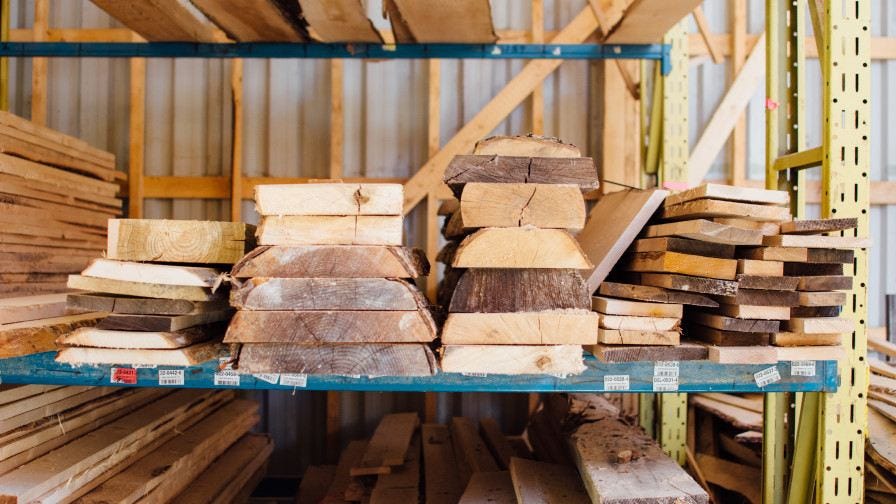 Now, Ashley and Cody are able to run Timber Koke's as a small sawmill business, with both working other full-time jobs. In addition to specializing in cutting lumber for lobster traps, they often take on custom sawmilling projects, working closely with customers to bring their unique woodworking ideas to life.
While Ashley and Cody have found success with their sawmill business, they have also managed to complete some personal projects with the mill. They built a guest home on their property with locally sourced pine, spruce, and juniper. "We absolutely love it. So cozy, so unique, and one of a kind," said Ashley.. The guest home has been such a hit with visitors, Ashley shares that she has gotten requests for similar projects. "Everyone absolutely loves it as well," said Ashley. "We have had a lot of people wanting the same thing and asking for a price for the final product. We haven't tackled another home, but we aren't ruling another out just yet!"