Wood-Mizer Announces Personal Best Contest Winners
By Chase Warner, Wood-Mizer

Wood-Mizer announces winners of their Personal Best Contest - a tradition since 1985 that recognizes Wood-Mizer sawmill owners who have built dream woodworking projects by sawing their own lumber. The contest is open to any Wood-Mizer sawmill owner in North America interested in competing for their share of $20,000 in prize credits awarded to first, second, and third place winners in each of eight categories.
Mack Lowery of Terry, Mississippi won first place in the Homes and Major Structures category for building a 2,600-square-foot timber frame home. "I could not have done this project without a heavy-duty and reliable sawmill," said Lowery.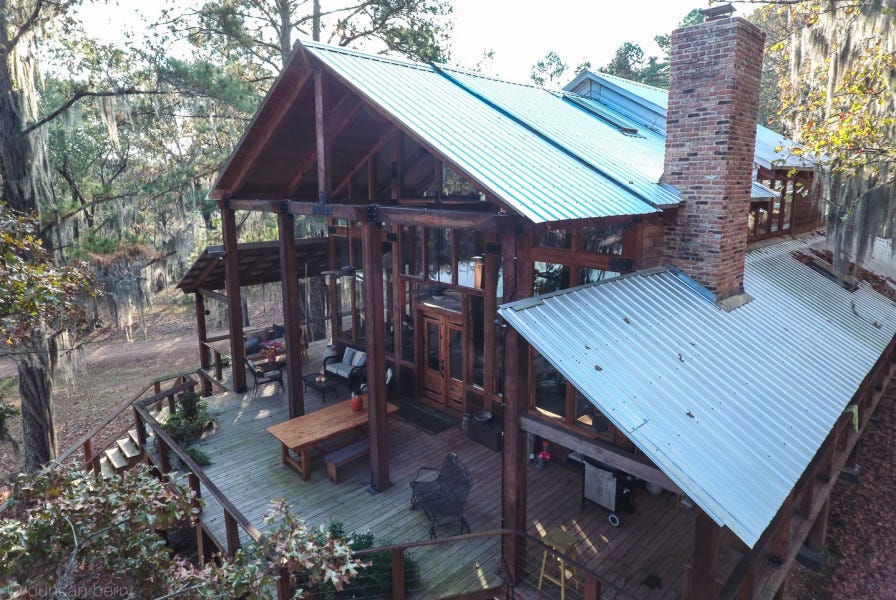 Ralph Aartun of Pickens, South Carolina won first place in the Exterior Projects category for building a stunning timber frame display. "This project will allow us to display our exceptional craftsmanship," said Aartun. "The variety of textured finishes demonstrates the versatility of our Wood-Mizer sawmill."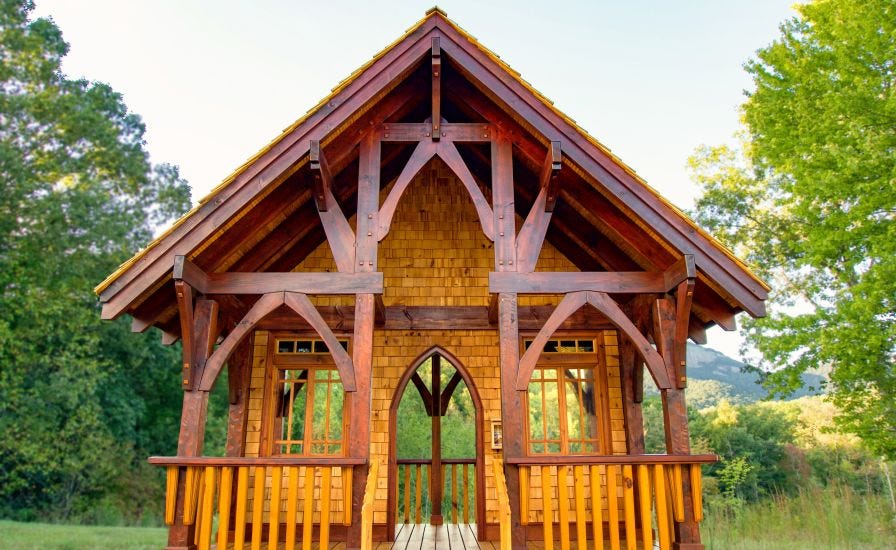 Nathan Brown of Barnardsville, North Carolina won first place in the Creative Showcase category for building a mobile solar kiln. "The beauty of this project would not have been possible without my Wood-Mizer," said Brown.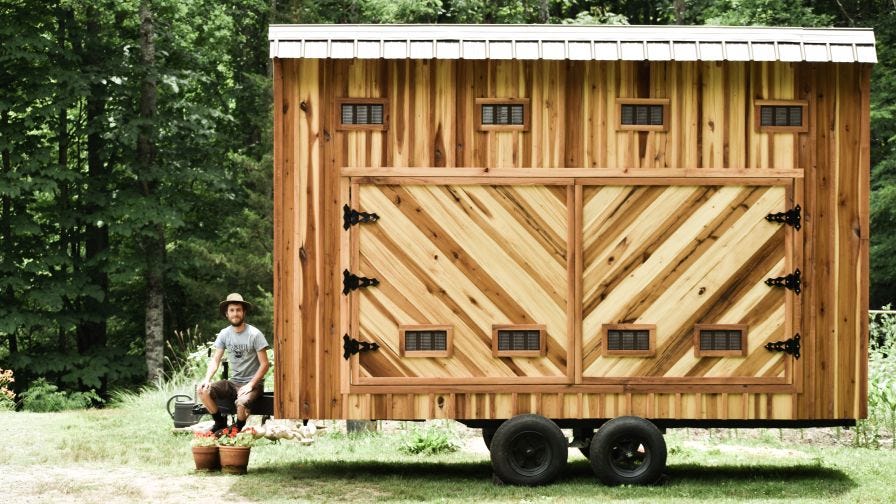 Winning projects from this year's contest are featured in a special edition of The Wood-Mizer Way magazine.
Wood-Mizer 2017 Personal Best Contest Winners
| | |
| --- | --- |
| Homes and Major Structures | Small Homes and Cabins |
| First Place: Mack Lowery – Terry, Mississippi | First Place: Charles Swindler – Bayfield, Colorado |
| Second Place: Thomas Harger – Havana, Arkansas | Second Place: Bruce Anfinson – Helena, Montana |
| Third Place: Reagan Dunn – Bellevue, Washington | Third Place: Todd Bahneman – Marlboro, Maryland |
| | |
| --- | --- |
| Large Barns and Garages | Small Barns and Sheds |
| First Place: Dave Johnson – Craftsbury, Vermont | First Place: Herbert Butterfield – Charlotte, Michigan |
| Second Place: Tom Novellino – Savannah, Tennessee | Second Place: Curtis Harrison – New Limerick, Maine |
| Third Place Tie: Nicholas Spooner - Topsham, Vermont | Third Place Tie: Brian Colbenson – Spring Valley, Wisconsin |
| Third Place Tie: Cody Moore – Perry, Kansas | Third Place Tie: Gaston Bazinet – St-Charles sur Richelieu, Quebec |
| | |
| --- | --- |
| Interior Projects | Exterior Projects |
| First Place: Eric Means – Wichita, Kansas | First Place: Ralph Aartun – Pickens, South Carolina |
| Second Place: Rickey Coffey – Falkville, Alabama | Second Place: David Miller – Summerville, South Carolina |
| Third Place: Joshua Coleman – Mountain View, Hawaii | Third Place Tie: Tommy Gorum – Hayden, Alabama |
|   | Third Place Tie: Andrew Spalt – Marshfield, Massachusetts |
| | |
| --- | --- |
| Goodwill | Creative Showcase |
| First Place: Dan Conder – Cicero, Indiana | First Place: Nathan Brown – Barnardsville, North Carolina |
| Second Place: Jorge Peña – Merced, California | Second Place: Charles DeGreek – Ceres, California |
| Third Place: Rusty Sears – Front Royal, Virginia | Third Place: Jason Lawson – Corrigan, Texas |
People's Choice Award
Nathan Elliott – Kingsport, Tennessee
About Wood-Mizer
Since 1982, Wood-Mizer has earned the reputation as a leading wood processing equipment manufacturer with a strong legacy from its innovative sawmilling products. From forest to final form, Wood-Mizer offers an extensive line of equipment including narrowband portable and industrial sawmills, wideband sawmilling equipment, resaws, edgers, kilns, molders/planers, firewood processing equipment, pallet recycling equipment, material handling equipment, bandsaw blades, and blade maintenance equipment for woodworking and forestry hobbyists and professionals all over the world. For more than 35 years, Wood-Mizer has provided top quality wood processing equipment and exceptional customer service for people who want the freedom of processing timber into lumber and valuable wood products for projects or production.