Wood-Mizer Introduces FS350 Skid Steer Log Splitter
By Chase Warner, Wood-Mizer

Wood-Mizer introduces the FS350 skid steer log splitter engineered for farming and ranching operations that already have a skid steer loader or front loader. By connecting two hydraulic hoses, the FS350SS is powered by the skid steer's existing power plant which lowers the initial cost of investment. Built in the USA, the FS350SS log splitter expands the Wood-Mizer firewood processing equipment range that already includes three trailer-mounted log splitters.
By combining the standard bi-directional push block with 29 tons of splitting force, the FS350SS splits hardwoods up to 2 cords per hour from logs up to 60cm (24") long. The ergonomically designed deck level is 30cm (12") higher than comparable splitters to provide a comfortable working height for the operator and the convenient operator panel features simple, intuitive left/right controls for the log splitter and up/down controls for the optional log lift.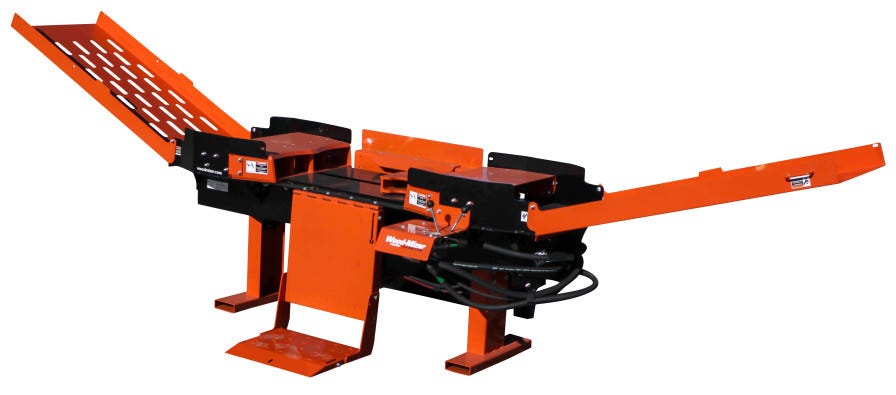 FS350SS Log Splitter Features
29 tons splitting force
Bi-directional splitting
Up to 2 cords/hour firewood production
Two 3-way wedges standard
Skid steer plate and hose hookup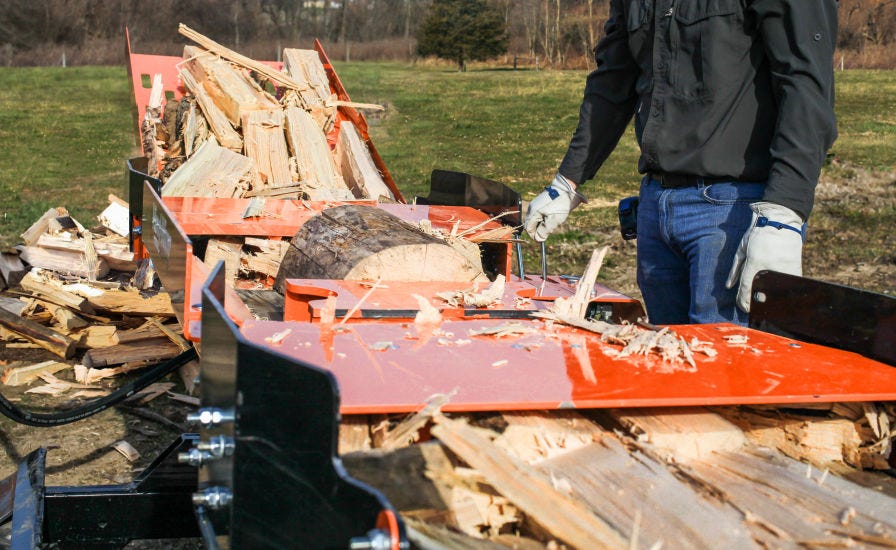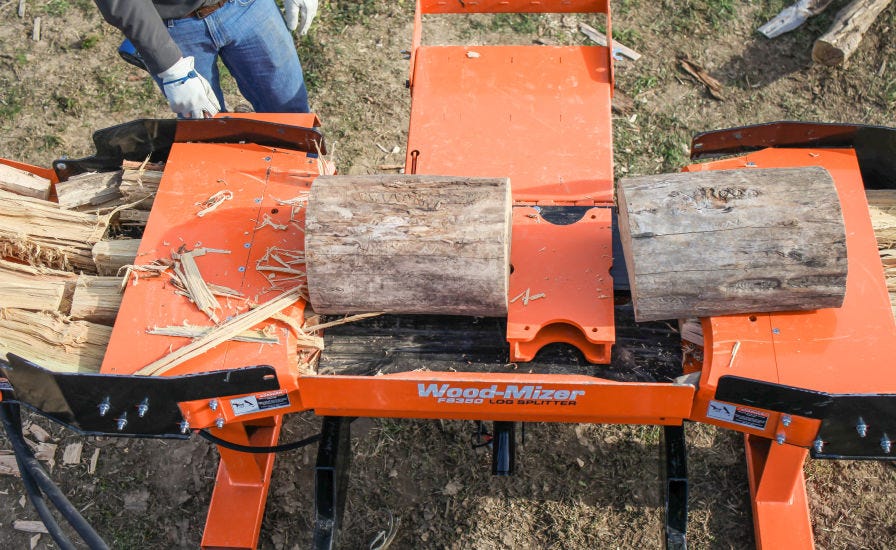 Once a log is loaded for splitting, the bi-directional push block is engaged by pushing the hydraulic lever to the right or left to push the log through one of two standard 3-way wedges (4-way, 5-way, and 5-way bundle wedges optional). With the first pass, the lower portion of the log is split into rectangular firewood, while the upper portion of the log is moved on the opposite side of the push block to finish splitting. Split material is automatically moved and sorted through one of two slotted wing trays on either side of the operator.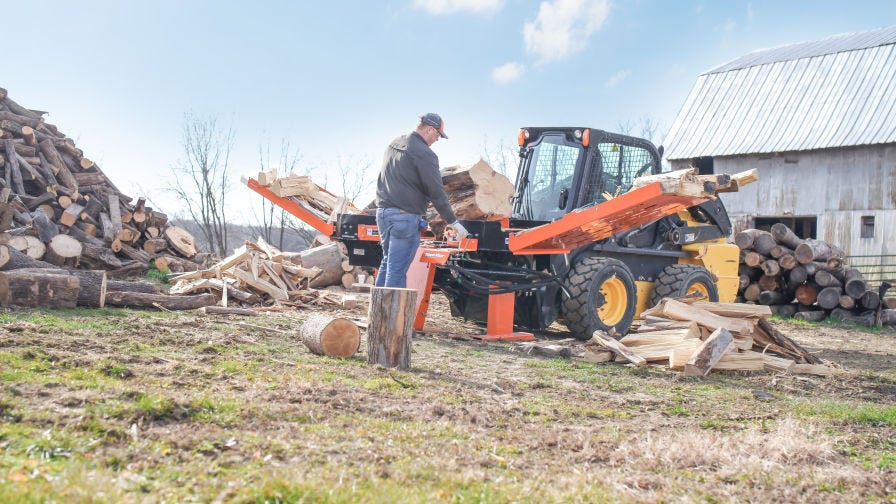 The FS350 skid steer log splitter comes with a 1-year warranty, ships fully assembled on a single pallet, and is backed by the same legendary service, quality and safety features shared by the rest of the family of Wood-Mizer wood processing equipment. The FS350SS log splitter is now available to order in North America, South America, Asia and Oceania.
About Wood-Mizer
Since 1982, Wood-Mizer has earned the reputation as a leading wood processing equipment manufacturer with a strong legacy from its innovative sawmilling products. From forest to final form, Wood-Mizer offers an extensive line of equipment including narrowband portable and industrial sawmills, wideband sawmilling equipment, resaws, edgers, kilns, molders/planers, firewood processing equipment, pallet recycling equipment, material handling equipment, bandsaw blades, and blade maintenance equipment for woodworking and forestry hobbyists and professionals all over the world.