Wood-Mizer Introduces Large Capacity HR700 Industrial Resaw
By Chase Warner, Wood-Mizer

Wood-Mizer, a global manufacturer of wood processing equipment, introduces a large capacity, modular, multi-head HR700 industrial resaw to their expanding product range. The industrial resaw is the latest addition to the broad range of Wood-Mizer sawmilling equipment engineered for weekend woodworkers through to high-production commercial operations all over the world.
The HR700 is Wood-Mizer's largest capacity resaw capable of handling up to 15.75" x 15.75" cants. The machine's modularity makes it easy to expand from the standard two heads to a maximum of six heads. In its maximum configuration, the HR700 converts large cants into six boards and one slab in a single pass. Heavy, powered hold-down rollers stabilize cants on a durable twin-track steel belt conveyor as they are fed through each head during sawing.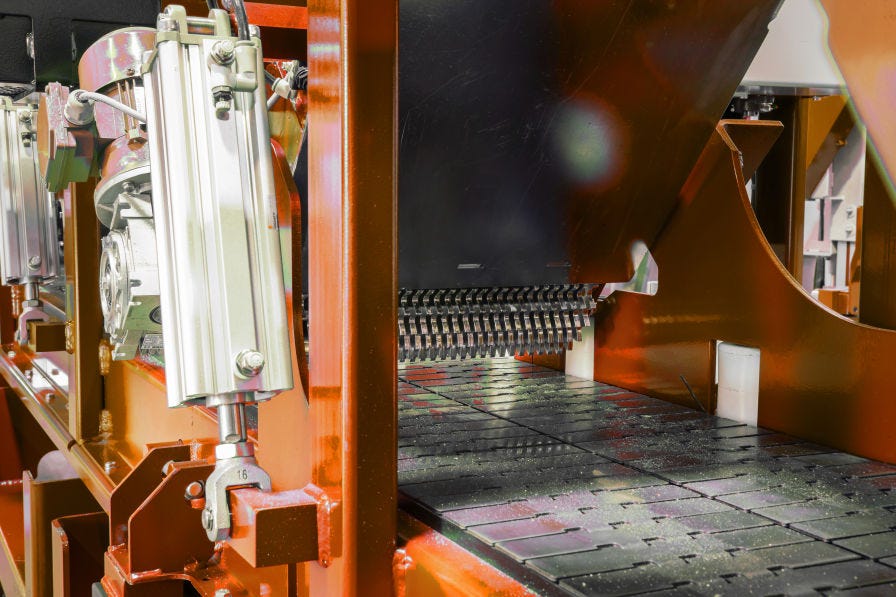 HR700 Resaw Features
Power Options
20HP (15kW) per head standard
30HP (22.5kW) per head option
Cutting Capacity
15.75" by 15.75" max cant height and width
12' max cant length or unlimited with additional tables
One to Six Head Modular Configuration
"Wood-Mizer remains committed to offering high-quality equipment and service to a wide range of sawmilling operations throughout the world," said Darryl Floyd, Wood-Mizer COO. "The HR700 further provides commercial timber companies the ability to process large capacity cants with the flexibility for future growth."
The Wood-Mizer HR700 industrial resaw is now available worldwide. Contact your local Wood-Mizer Representative to order.
About Wood-Mizer
Since 1982, Wood-Mizer has earned the reputation as the world's largest manufacturer of portable band sawmills with tens of thousands of bandmills sold around the globe. Today, Wood-Mizer offers an extensive line of narrowband portable and industrial sawmills, wideband sawmilling equipment, resaws, edgers, kilns, log splitters, pallet recycling equipment, material handling equipment, bandsaw blades and blade maintenance equipment for woodworking hobbyists and forestry professionals all over the world. For more than 35 years, Wood-Mizer has provided top quality wood processing equipment and exceptional customer service for people who want the freedom of sawing their own lumber for projects or production.