Wood-Mizer Introduces LX150 Twin Rail Portable Sawmill
By Chase Warner, Wood-Mizer
Wood-Mizer introduces the LX150 twin rail sawmill designed for hobbyists and professionals looking for a robust, portable sawmill with powered saw head controls and a large 914mm (36") log capacity. As the second LX series sawmill offered by Wood-Mizer in North America, the LX150 joins Wood-Mizer's world-leading range of portable sawmill equipment.
A key innovation of the Wood-Mizer LX sawmill series includes the rigid LX Frame sawhead tower that holds the control panel, engine, and the sawmill head. Designed to accommodate a larger width and depth of cut, the LX Frame travels on twin parallel hardened steel rails on the bed and allows the operator to have better visibility while sawing.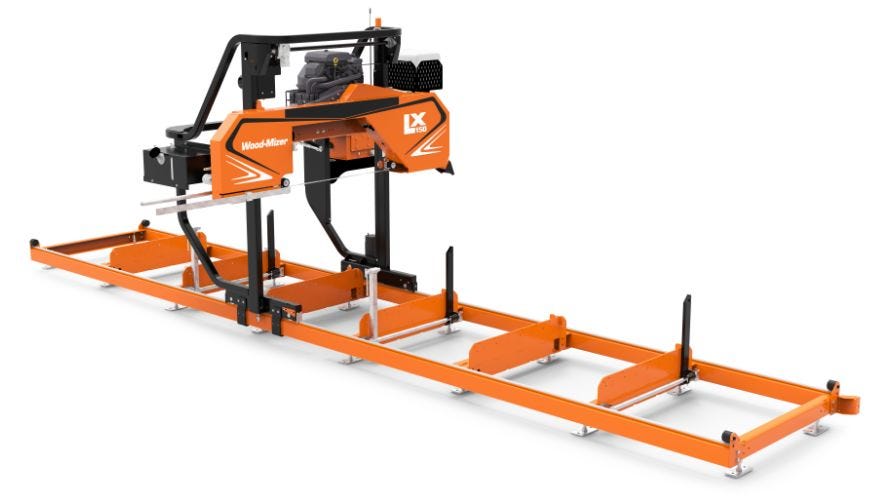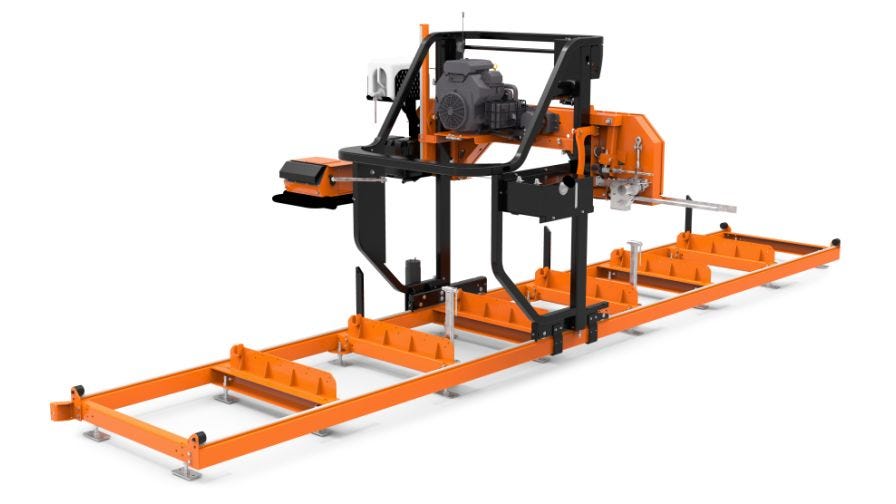 LX150 Sawmill Features
Power Options
18.6kW (25HP) Kohler Petrol/Gas
17.9kW (24HP) Yanmar Diesel
Cutting Capacity
914mm (36") max log diameter, 902mm (35 ½") max width of cut, and 279mm (11") max depth of cut
5.6m (18' 5") length of cut or unlimited with 1.85m (6' 1") bed extensions
Operation
Powered head up/down & forward/reverse
Optional SimpleSet Setworks & Debarker
"Wood-Mizer is dedicated to providing our customers with the best in-class sawmill and wood processing equipment on the market," said Greg Bacon, Wood-Mizer Sales Director. "The LX150 gives sawyers a new twin-rail sawmill with a highly-durable bed configuration and saw head features such as optional SimpleSet Setworks and debarker for enhanced performance that are not available anywhere else in its class."
The LX150 twin rail sawmill ships on a single pallet, comes with one Wood-Mizer sawmill blade, and requires minimal assembly time. The LX150 sawmill is backed by the same legendary service, quality, and safety features shared by the entire family of Wood-Mizer wood processing equipment. The LX150 is now available to order in North America, South America, and Oceania. For more information, visit www.woodmizer.com or contact a local Wood-Mizer representative.
About Wood-Mizer
Since 1982, Wood-Mizer has earned the reputation as a leading wood processing equipment manufacturer with a strong legacy from its innovative sawmilling products. From Forest to Final Form®, Wood-Mizer offers an extensive line of equipment including narrowband portable and industrial sawmills, wideband sawmilling equipment, band resaws, board edgers, wood kilns, planer/moulders, firewood processing equipment, pallet recycling equipment, material handling equipment, bandsaw blades, and blade maintenance equipment for woodworking and forestry hobbyists and professionals all over the world.