Wood-Mizer Introduces Vortex® Dust-Removal DoubleHard Sawmill and Resaw Blades
By Chase Warner, Wood-Mizer

The Wood-Mizer exclusive Vortex® dust-removal blade profile is now available in DoubleHard high-alloy steel resulting in a more durable blade that delivers up to twice the toughness and sharp life compared to carbon steel blades.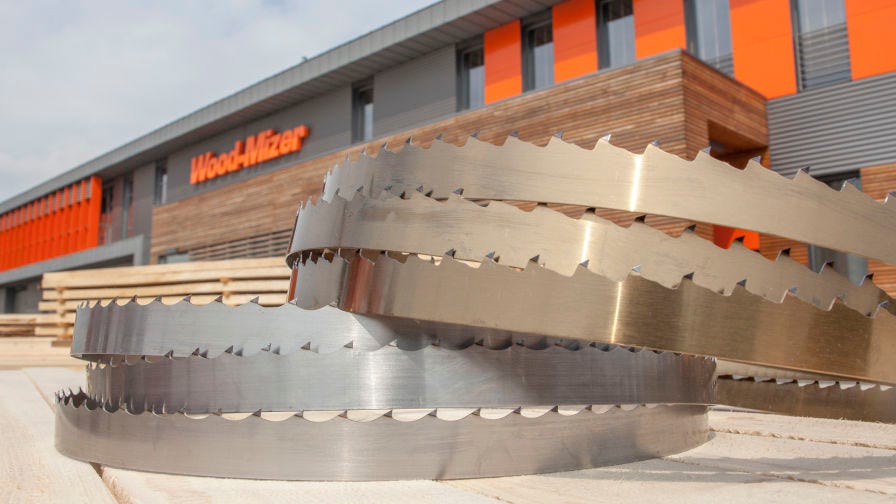 Introduced in 2016, Vortex® dust-removal technology was previously an exclusive feature of SilverTip carbon steel material used primarily in high-production resawing operations.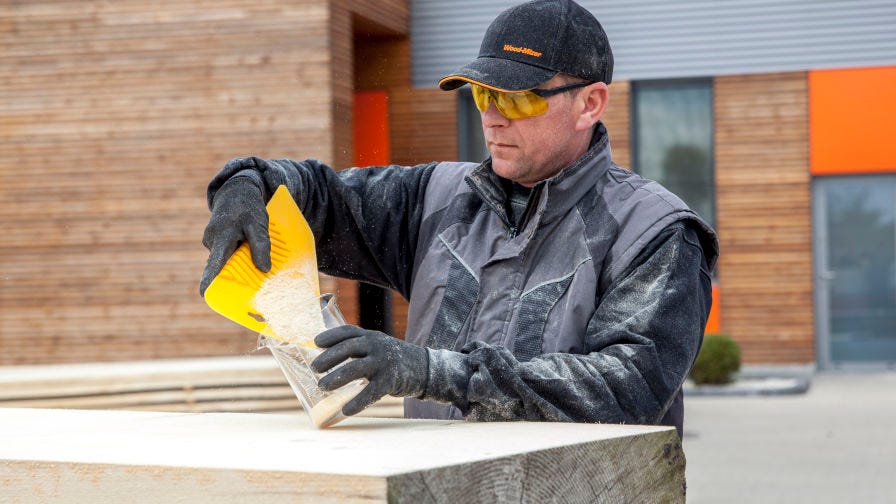 Patent pending and trademarked for its revolutionary design, the Vortex® blade profile creates an extremely unique turbulence that removes sawdust from the cut. With a typical blade, sawdust can remain on the board by spilling out of the smaller gullet while sawing. By reducing the amount of sawdust left on the board, the Vortex® blade minimizes the need for additional sawdust removal after processing. In addition, Vortex® blades can be sharpened by Wood-Mizer's blade maintenance equipment or ReSharp® blade sharpening service to extend the flex life of the blade and maintain cut quality.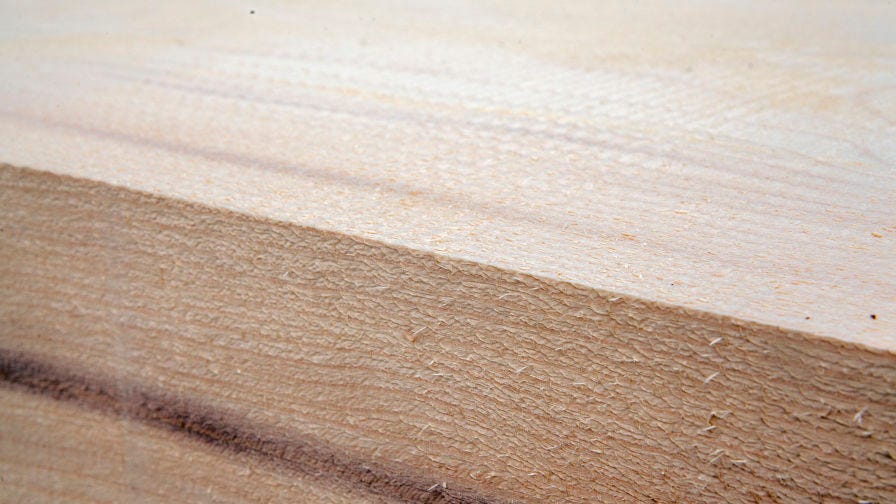 "The Vortex blades leave 80% less sawdust than any other blades I have tried throughout the past 25 years," said Mark Bornerman with Timber Creek Resources in Antigo, Wisconsin. "We have eliminated the need for a deduster on a majority of our jobs."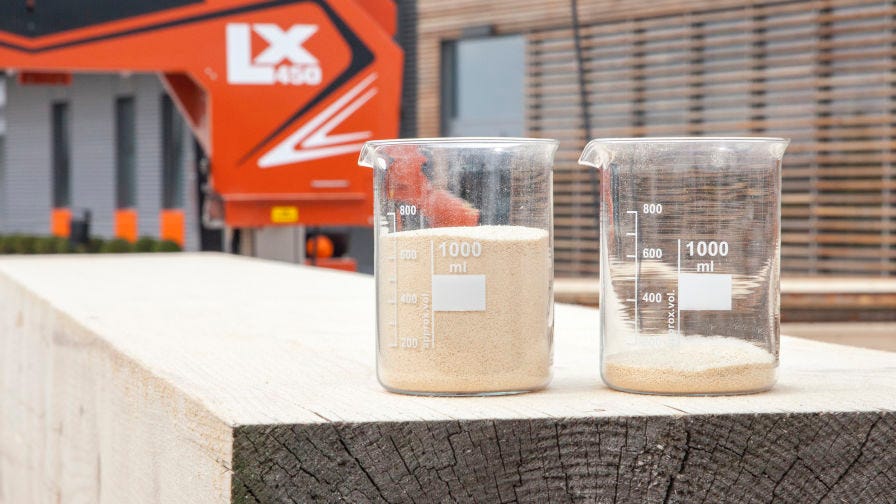 The Vortex® blade is now available to order in both SilverTip and DoubleHard material in a variety of widths, thicknesses, and lengths to fit various sawmill and resaw brands and models. Wood-Mizer offers an extensive range of blades with more than 100 combinations based on profile, width, thickness, tooth spacing, and alloy for any type of sawing or resawing application from green softwoods to abrasive hardwoods.
About Wood-Mizer
Since 1982, Wood-Mizer has earned the reputation as a leading wood processing equipment manufacturer with a strong legacy from its innovative sawmilling products. From Forest to Final Form®, Wood-Mizer offers an extensive line of equipment including narrowband portable and industrial sawmills, wideband sawmilling equipment, band resaws, board edgers, wood kilns, planer/moulders, firewood processing equipment, pallet recycling equipment, material handling equipment, bandsaw blades, and blade maintenance equipment for woodworking and forestry hobbyists and professionals all over the world.