Our Beginnings
Part of the Wood-Mizer 40th Year video documentary series, "Our Beginnings" is the 25-minute short film featuring the inspiring story of Wood-Mizer - the product, company, and philosophy. Learn about the early products that led the way to the first portable sawmill, what it was like to work for Wood-Mizer during the early years, and how the products and company grew globally while staying true to the founders' original philosophy. From our beginnings to our future, thank you for being part of the worldwide Wood-Mizer family.
In 1982 two entrepreneurs, Don Laskowski and Dan Tekulve, designed and manufactured a new kind of sawmill that was a true innovation for the sawmilling industry. The first Wood-Mizer portable sawmill was engineered to be efficient, cost-effective, and simple to operate, so that anyone, anywhere could safely turn logs into lumber. Using thin-kerf sawmill blades, more boards were recovered from every log, less energy was used to operate, and fallen trees in the forest or city were able to be salvaged by individuals on-site. From Sawmill #1 to 100,000+ worldwide, thank you for Celebrating 40+ Years of Wood-Mizer.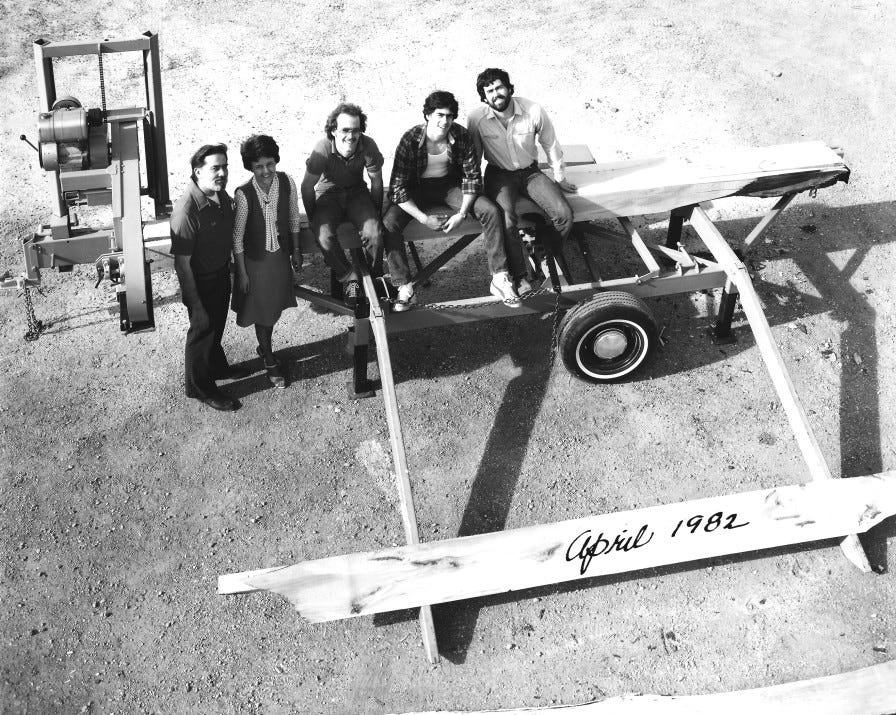 Don Laskowski (left), Co-Founder of Wood-Mizer, and his family in 1982.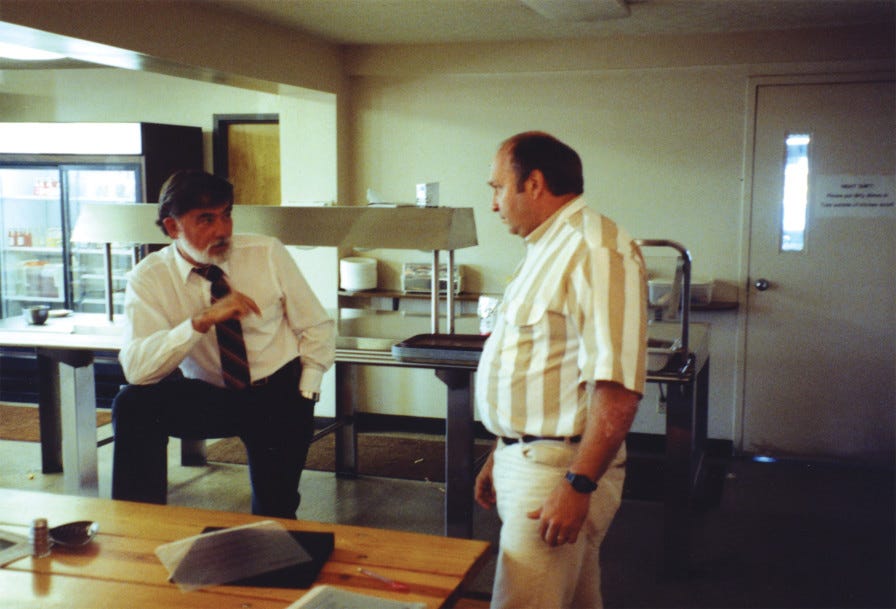 Wood-Mizer Co-Founders Don Laskowski (left) and Dan Tekulve (right).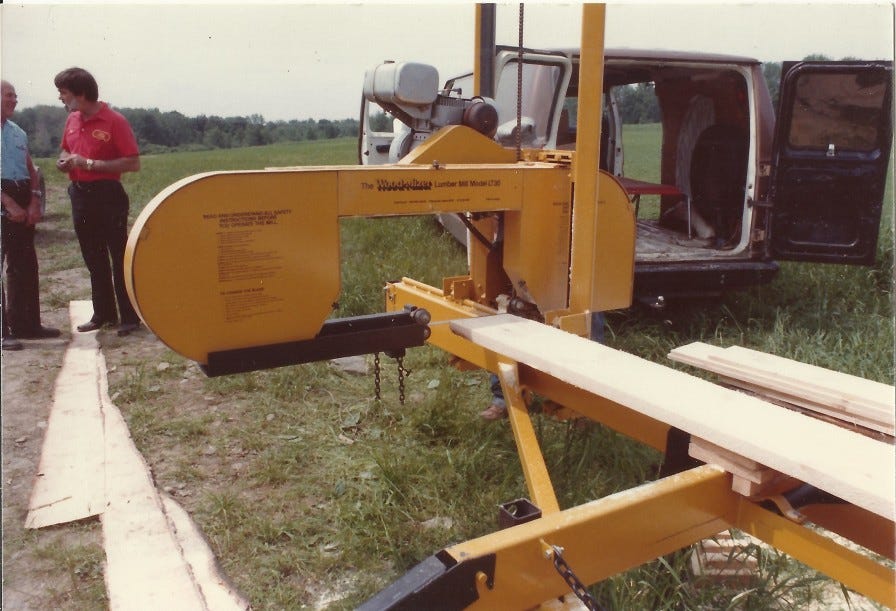 Wood-Mizer Portable Sawmill #1 Delivered by Don Laskowski (right), Wood-Mizer Co-Founder.