LT40 Hydraulic Portable Sawmill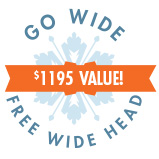 Free Wide Head Upgrade ($1,195 Value) through January 31st.

Print
Add to Compare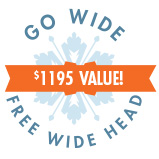 Free Wide Head Upgrade ($1,195 Value) through January 31st.
Professional Hydraulic Portable Sawmill with SimpleSet Powered Head Controls
Professional hydraulic portable sawmill featuring complete hydraulic log handling, powered saw head with setworks, optional wide head, and optional debarker.
Benefits
Fully Assembled with 1-on-1 Training
30-Day Money Back Guarantee
2-Year Sawmill Warranty
5-Year Chassis Warranty
Built in the USA
Description
LT40 Hydraulic Portable Sawmill
Engineered for performance with complete hydraulic log handling, easy-to-use powered saw head controls (forward/reverse & up/down), and SimpleSet Setworks, the LT40 hydraulic portable sawmill provides speed and ease of operation for production-minded sawyers. Popular options including Accuset2 Setworks, Stationary Command Control, and Debarker make the LT40 a solid production mill with opportunity to upgrade as your sawmilling needs grow.
The LT40 hydraulic is completely portable and ready for road travel with a standard single axle trailer and electric brakes. Six adjustable outriggers allow for quick set-up and simple leveling of the bed prior to sawing. The patented open side of the LT40 hydraulic sawhead allows for minimal leveling during set-up, easy off-bearing with the trapezoid shaped bed, and sawing of odd shaped logs.
Operation
Loaded and turned hydraulically with loading arms and a steel claw turner, logs are secured onto the bed by four side supports (two hydraulically controlled) and a heavy-duty hydraulic log clamp. Two hydraulic roller toeboards assist with precise leveling of the log on the bed for tapered logs. SimpleSet Setworks and powered head controls position the saw head height to prepare for sawing. With SimpleSet, sawyers can program two exact board thicknesses and SimpleSet will automatically move the head into position for the next cut while referencing from the previous cut in order to produce lumber more quickly and accurately. Optional Accuset2 Setworks are available to calculate board thickness and reposition the sawing head for optimal accuracy and yield. Once the blade is engaged with an auto clutch toggle switch, the saw head advances through the log with the power feed control that includes variable speed for optimal sawing control. Once the cut is completed, the saw head is raised and reversed by the powered saw head controls and positioned for the next cut. A water tank feeds lubrication directly to the blade to improve cutting performance and keep the blade clean. An optional debarker helps extend blade life between sharpenings by clearing a ¼" wide path in front of the sawmill blade's cut entry. The adjustable blade guide arm keeps the blade well supported while cutting various sized material. Blade tension is easily adjusted, and keeps the blade at the proper tension for cutting.
Features
36" max log diameter with 28" max width of cut and 21' length of cut
Complete hydraulic log handling (log loading arms, toeboards, claw log turner, log clamp, and two side supports)
Powered saw head up/down & forward/reverse
SimpleSet Setworks allows two pre-set board thicknesses to quickly and accurately control blade height while referencing from the previous cut
Standard trailer with patented cantilever design and trapezoid shaped bed
Built in the USA
Popular Options
Wide sawmill head increases max width of cut to 34"
Accuset2 Setworks allows 16 pre-set board thicknesses to quickly and accurately calculate and control blade height while referencing from the previous cut or desired finished product. Operates in five control modes and includes on-board diagnostics
Debarker removes dirt and bark from the blade path for longer blade life
Fine-adjustment outriggers for precise bed leveling and stability in the most uneven setups
Stationary command control eliminates standard walk-along controls by placing the operator at a fixed location at the front of the sawmill to control all head and hydraulic bed functions
6' , 12' , or 24' bed extensions can be added to saw longer lengths (45' max length of cut)
The LT40 hydraulic portable sawmill comes fully assembled with one Wood-Mizer sawmill blade. Free one-on-one sawmill training by an experienced service representative is included during your Wood-Mizer location pick up or home delivery. With a 30-day money back guarantee, 2-year sawmill warranty, and 5-year chassis warranty, the LT40 hydraulic is backed by the same level of service, quality and safety features shared by the entire family of Wood-Mizer wood processing equipment.

Videos
LT40 Hydraulic Portable Sawmill
Features
LT40 Hydraulic Portable Sawmill
What makes this program unique is that students get to discover what area of the industry they enjoy.
Logan Wells
Northcentral Technical College, Antigo, Wisconsin
Read the Story
Parts & Accessories
LT40 Hydraulic Portable Sawmill

Specifications
LT40 Hydraulic Portable Sawmill
Specifications
Power
Power Selections
26.5 HP (19.7kW) Kohler gas35HP (26kW) Yanmar diesel38HP (28.3kW) Kohler gas
Cutting Capacity
Max Width of Cut
28" (.72m)Wide - 34" (.86m)
Max Log Diameter
36" (.91m)
Max Cant Width
11 1/4" (.28m)
Production Rate
up to 550 bd ft/hr (1.3m³/hr)
Max Log Length
21' (6.4m)
Max Log Length (with extensions)
45' (13.7m)
Log Weight
4,400lbs (1,996kg)
Blade
Blade Length
158'' (4,010mm)176" (4,470mm) - Wide
Blade Guides Style
Roller Guides
Blade Lubrication System
5Gal. (18L) Water Tank with Automatic FlowLubeMizer® - Optional
Blade Tension System
Hydraulic Tension System
Blade Thickness
.045" (1.14mm).055" (1.4mm)
Blade Width
1 1/4" (32mm)
Blade Guides Size
1 1/4" (31.75mm)1 1/2" (38.10mm)
Blade Wheels
Blade Wheel Diameter
19" (483mm)
Blade Wheel Type
Belted Blade Wheels
Head Features and Options
Operator Location
Walk Along Electric Feed
Setworks
SimpleSet SetworksAccuset2 (Optional)
Head Forward/Reverse
12V Power Feed
Head Up/Down
Electric
Blade Engagement
Auto Clutch
Blade Guide Arm
Adjusted with Control Switch
Debarker
Optional
Board Removal
Board Return System (Optional)
Bed Features and Options
Side Supports
2 Hydraulic & 2 Manual Side Supports
Cant hold-down clamps
N/A
Log Leveling
Hydraulic Leveling Rollers
Log Turning
Hydraulic Claw Turner
Log Loading
Hydraulic Log Loading Arms
Trailer Package
Standard
Log Clamping
1 Hydraulic Log Clamp
Additional Bed Options
Resaw AttachmentShingle & Lapsider AttachmentLatheMizer AttachmentFine Adjustment Outriggers6', 12', or 24' (1.83m, 3.7m, or 7.4m) Bed Extensions2 Additional Hydraulic Supports
Machine Dimensions and Requirements
Bed Construction
Monorail
Frame Construction
Cantilever
Mobility
Portable
Trailer Hitch Size
2" (50mm)
Delivery Methods
Pick-UpDelivery
Weight (heaviest power option)
3,900lbs (1,769kg)
Length
26' 2" (8m)
Get a Quote
LT40 Hydraulic Portable Sawmill